Bio
Janelle Anderson is a powerhouse confidence coach for women entrepreneurs. She helps her clients and students create fearless confidence from the inside out so they can embrace their greatest qualities and know without any doubt the value they offer. As a result of working with Janelle, her clients show up and speak up fully empowered and confident, which attracts more clients to them, and their business naturally grows.

Janelle specializes in helping women entrepreneurs:
Master their magnetic message to attract more clients and make more money.
Hone their speaking skills and create stories that stick and messages that move.
Become known as the expert in their field by fearlessly getting themselves out there.
This helps them stand out from the crowd and connect at a heart-level with their target market. She believes a powerfully communicated story magnifies your brand and message and should be the backbone of any marketing strategy. Her passion is to see women identify and release their powerful voice and impact the world in their unique way.
Janelle works with women in her signature six-week program, Fearless Confidence Formula, and in her life-changing Fearless Women Mastermind. Her new book, Take Center Stage: Be the Star of Your Own Story, is projected to be released in early 2022. Janelle also hosts a weekly podcast, Women Emerging Fearlessly.
Janelle's email: janelle@emerginglifecoaching.com
Janelle's website: https://www.emerginglifecoaching.com/
Presentations
This is an example talk for Janelle Anderson
Conquer the Impostor Within & Create Fearless Confidence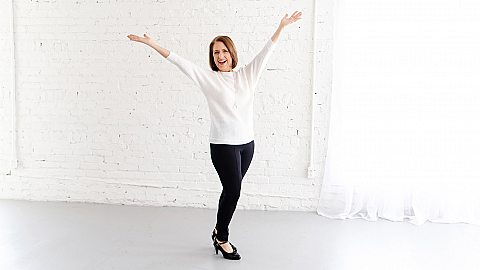 Confidence is an Inside Job - Discover the impostor stories that keep you stuck in old thinking and behavior patterns so you can uproot them.
The Confidence and Health Connection - Lack of confidence can impact your mental, physical, and emotional health. Establishing a healthy mindset and habits can increase your confidence.
Confidence is a Superpower - You can create your own "confidence gene" and learn how to tap into this superpower and put yourself back behind the steering wheel of your life.
Business
Health & Well-being
+1
Events
Janelle Anderson has participated in these events