Bio
Is it possible to network without ever having to talk to a stranger?
It's not only possible, but Michael Whitehouse can teach you and your audience how.
Michael Whitehouse is The Guy Who Knows a Guy. In 2014, he came to Groton, Connecticut knowing no one at all. A year later, after diving into networking with both feet, he was a major connector in the local community. In 2020, he went global and began connecting entrepreneurs, investors, speakers and others around the world to people they need to know. He offers his services as a networking concierge, making connections and building strategic alliances around the world.
He has been able to break networking down to its critical elements in a way that allows people to skip the unpleasant and uncomfortable parts while getting right to the results.
Michael is the author of The Guy Who Knows a Guy, as well as the host of The Guy Who Knows a Guy and Morning Motivation Podcasts. He has appeared on numerous summits and podcasts with excellent reviews.
Presentations
This is an example talk for Michael Whitehouse
Networking without Talking to Stranger, Even If You Don't Know Anyone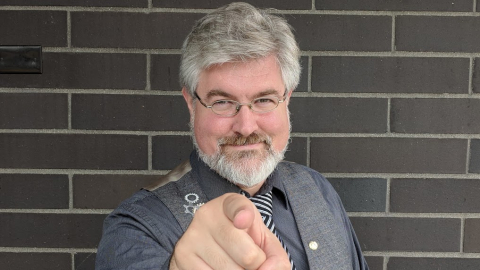 We think of networking as being all about shmoozing, handing out business cards, and being outgoing. What it's really about is creating value and making connections. You don't have to attend events to network. You don't have to know a lot of people to be a connector. You don't even need to ever talk to strangers to be a great connector and networker. Michael Whitehouse will teach you how.


Events
Michael Whitehouse has participated in these events