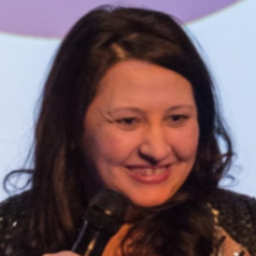 Name

Kerry George

Tagline

Mentoring, Networking, Mastermind & Business Expert

Credentials

Kerry George is the CEO of CIBN Connect where she has been leading, hosting and facilitating hundreds of networking, masterminding, and training meetings for business owners, entrepreneurs, and professionals for well over a decade. She has been instrumental in helping dozens of businesses pivot to online and thrive in spite of the economy. If you need an inspiring rags to riches story, or a straight-talking-no-BS motivational speaker, Kerry is your gal! After leading more than 2000 strategy sessions with thousands of entrepreneurs from several industries her stories will inspire you. Rarely will you find this combination of wisdom and wit. Hang on to your seats, because you will have some real belly laughs as well as some serious ah-ha moments!
Bio
Kerry George is a seasoned networker who has facilitated over 6000 networking meetings and has been a keynote speaker for hundreds of online and live events. Her talks are engaging, entertaining and riveting, providing that perfect combination of getting things done, while having fun! Her organization CIBN Connect conducted over 500 live events annually for more than a decade and she now assists thousands of business owners every year through her online networking portals, and as a guest speaker for a variety of business organizations, networking groups, and corporate events.
Kerry inspires entrepreneurs with vision and passion. It is her goal that entrepreneurs should not just survive, but thrive, no matter what the economy is doing.
Presentations
This is an example talk for Kerry George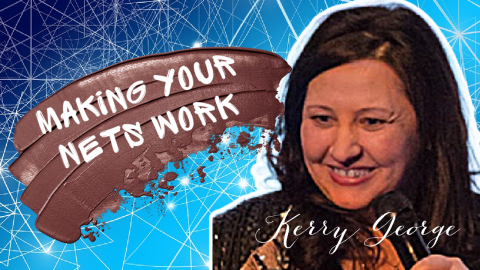 Ever wonder why some people are amazing at networking and others seem to just suck at it?
Kerry George will show you how to get it done in 5 easy steps. Here is her magic formula for increasing revenue in your business by $150,000 through networking.

Learn how to:
Make a great infomercial.
Join online networking groups or live groups that meet weekly.
Book a meeting from the meeting.
Meet with the same group weekly so they get to know, like, and trust you.
Create collaborating partners.

Kerry is a seasoned speaker. This could be a 30 minute talk or an hour. Just tell her what you need.
Events
Kerry George has participated in these events