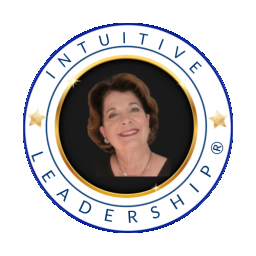 Bio
Entrepreneurship can be scary, challenging and stressful. It's also exhilarating and fun if you know what you are doing and are doing it for the right reasons. It requires structure and systems along with clarity and belief in your special vision and mission and most importantly, trust in yourself.

I'm Terry Wildemann and I reignite entrepreneurs and their businesses. Clients call me the "Intuitive Truth Detective" because they succeed when I uncover and release their self-sabotaging baggage that creates stress and overwhelm. They magnetically attract their ideal customers, create and lead productive teams and increase sales. Their mindset, focus and workplace performance shifts with increased confidence, competence and credibility.

25 years ago I had a wake up call. I was burned out and the face in the mirror told me it was time to take my life back. It's amazing how asking for help with faith and trust invites all you need to show up at just the right time.

After speaking with colleagues, it was clear. I was not alone on this journey. Burnout was rampant in the entrepreneur community.

It was time to take action!
Using my diverse experience, knowledge, intuition and practical skillsets, my presentations guide the audience to discover what could be their true challenges. Often, it's not what they think!

During my speeches they experience inner mindset shifts leading to attracting ideal clients, creating sales and profit, and improving their health.

Ask yourself these questions. Are you or your team members:

1. Creating goals and action plans then procrastinate implementing them wasting time, energy and money?
2. Struggling to be heard and understood? What about understanding others?
3. Arriving late to meetings, missing deadlines and deliverables?
4. Making poor decisions leading to mistakes and missed opportunities?
5. Avoiding asking for help because it's considered a sign of weakness?
6. Fearful of making sales?
7. Dismissing intuition causing regret?
8. Feeling drained, tired, miserable, negative and unhappy?

Any "yes" answers to the questions? If so, let's chat about re-igniting your business and life.

Schedule a discovery call to see if Terry is a match for your event at https://www.coffeewithterry.com
Learn more about us: https://linktr.ee/limitlessprosperity

PS: Does community intrigue you? If so, check out the Limitless Prosperity Facebook Group for Intuitive Entrepreneurial Leaders. http://www.AttractLimitlessProsperity.com


Presentations
These are example talks for Terry Wildemann
Insights to Intuitively Avoid Burnout for Entrepreneurial Leaders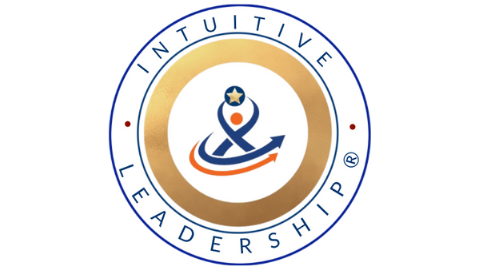 Whether in business or life we often run away from our intuition because we lack trust in our Inner Guidance System.
In this presentation Terry shares the importance of reducing stress to listen to the guidance that comes.
Entrepreneurial leaders will gain insight on:
The work/life balance myth
The "I need to do it all" syndrome
Listening can change it all!
Business
Entrepreneurship
+3
Navigating Change for Entrepreneurial Leaders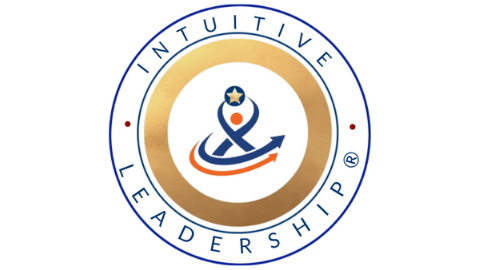 Change comes fast and as leaders, you make daily choices that can shape your life and career as well as those you lead. If you're like most people, you may frequently choose the "safe" route. And that's fine… safety is a valid choice, and something to be sought.

The only trouble is… when you are a leader you face demands that from time to time requires you to make changes and take RISKS. Every risk carries the possibility of LOSS and FAILURE. However… every risk also carries the probability of GREAT SUCCESS and RICH REWARD.

What if you could tip the scales in the favor of success and reward, away from loss and failure? What if you could INSTANTLY summon the courage needed to take those pivotal next steps?

Change and risks are a normal part of life that we've had to deal with since the beginning of time. Successful change agents and risk takers have developed powerful, proven, life-changing strategies for eliminating our fear of taking chances. And in this keynote training you will learn how to apply some of them in the workplace and in life.

You will learn:

● The most crippling habits you have…and how to ELIMINATE them…
● How to STOP SABOTAGING YOURSELF RIGHT NOW as a leader and communicator to reap
greater rewards…
● The T0P 5 PITFALLS people face when confronted by the unknown…and how YOU can avoid
them…
● How to embrace and navigate change and risk with optimism and hope, instead of fear and
dread…
● How to INSTANTLY shift your perspective, TIME AFTER TIME, to take more empowering
chances…

Navigate change and risk to lead and create exciting possibilities and opportunities
Business
Health & Well-being
+2
Business
Change Management
+5
Events
Terry Wildemann has participated in these events