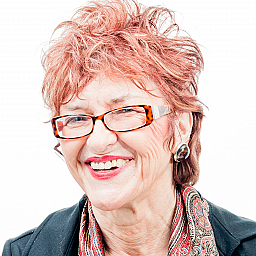 Name

Nancy Lee Bentley

Tagline

Food & Wholistic Health Expert, aka 'That Gutsy Lady'

Credentials

BS, Foods & Nutrition, Communication Arts, Cornell University; MS Ed, Adult & Community Education, State University of New York; Ordained Minister of Healing, Additional Specialized training in Metabolic Typing Nutrition, Personalized Nutrition, Complementary & Alternative Modalities, Herbal Remedies, Group, Mastermind and Life Coaching, Online Education Leadership and Facilitation.
Bio
Nancy Lee Bentley is a veteran Food & Wholistic Health Expert ~ Healthy Private Chef, Speaker, Author and Mentor/ Coach ~ who helps conscious, busy people with shortcuts and longhaul strategies for jumpstarting and sticking with healthy eating, getting together around our food and Remembering Who We Are.


Also known as 'That Gutsy Lady', she's a Grandmother of the Organic Movement and Founder of The Food Circle. And like her moniker, she's been "calling-it-like-it-is" ~ writing, speaking, cooking and championing healthy food and sustainable community for over five decades.


With spoon in one hand and mouse in the other, she's gone "full circle" in her colorful career from Madison Avenue food styling and starting the First National Food Day to organizing the Organic Trade Association and feeding people at Woodstock, now twice.


That includes plenty of Celebrity Food Support, from starting an organic food co-op with the Ozark Mountain Daredevils and co-authoring Dr. Mercola's Total Health Program, to catering organic for Aveda's founder, baking Prince's purple-flowered birthday cake and developing wheat-free recipes for Cher.


Presentations
This is an example talk for Nancy Lee Bentley
Do You Really Have the GUTS to Be Healthy?
Realizing you need to be making healthier eating and lifestyle choices, but challenged starting or sticking with it? Don't be too hard on yourself, it's not just about willpower! Eating, Feeling and Being Healthier, moving toward Total Health, is a "Body-Mind-Heart & Soul" Issue. Let veteran Nancy Lee's in-the-trenches food/ health experience and refreshing 'let's get real' insights and down-to earth approaches help you find your own way.


* Now in the second year of the global health crisis, well over half of all Americans ~ 65-68% list "Being Healthy" as their Number One priority and "Healthy Eating" as the top, the best way to achieve it.

* Yet, while so many people agree that Eating Healthy is a Key to enjoying more energy, resilience, better immunity and longer life, all too often they're expressing frustration and asking "Why Then Does it Seem So Hard?


* It's not rocket science, but with all that's going on these days, it literally takes GUTS ~ a healthy GI tract, courage, conscious food & lifestyle choices and community to really be healthy in the full sense of the word.


Anti-inflammatory Cooking
Anti-inflammatory Eating
+16
Events
Nancy Lee Bentley has participated in these events