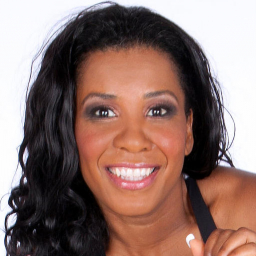 Name

Dr. Angel Thacker

Tagline

President & CEO

Credentials

The Joyous Life Coach | Manifestation Queen | Top Business Strategist | Podcast Strategist | Joy Advocate! | Life Accelerator | Entrepreneur Mentor ~ i ~ Founder & President > The New Age Guild | New Age Spirit Radio| Two Lions Group Publishing ~i~ I believe that everyone should have all that they dream. It's at the tips of our fingers. All we need do is reach for it…speak it... and make it so! Through shifting mindset, releasing limiting beleifs, transforming biases, and removing blocks you can change your relationship with what is possible in your life. BE POSSIBLE!
Bio
The Joyous Life Coach | Manifestation Queen | Top Business Strategist | Podcast Strategist | Joy Advocate! | Life Accelerator | Entrepreneur Mentor ~ i ~
Founder & President > The New Age Guild | New Age Spirit Radio| Two Lions Group Publishing

I believe that everyone should have all that they dream. It's at the tips of our fingers. All we need do is reach for it…speak it... and make it so! Through shifting mindset, releasing limiting beliefs, transforming biases, and removing blocks you can change your relationship with what is possible in your life. BE POSSIBLE!
***
Angel Thacker is an adept business coach and spiritual entrepreneur. For over 25 years, Angel has provided exclusive coaching services to organizations of all sizes in a wide range of industries and individuals. Additionally, she provides business coaching that develops real, resourceful, and resilient leaders who achieve amazing results through spirituality.
​
Throughout her career years, she's prone to access to tools, resources and extensive knowledge with which she uses to transform the lives of people. Angel is an experienced spiritual entrepreneur, so she speaks from experience, as well as years of her own personal and professional development.
​​​As a spiritual entrepreneur and business coach, Angel leverages her depth of business knowledge to motivate, educate and inspire entrepreneurs to achieve a higher level of success, professionally and personally. Angel offers a holistic approach to happiness and overall well-being. She is enthusiastic about helping people maximize their potentials, unlock their uniqueness and discover their purpose in life. With a distinct perspective, she spiritually examines their predicaments differently and discovers the core hindrances to their success- empowering them to ignite and transform their lives.
Angel is a highly gifted spiritual and intuitive life coach, focusing her life on the technologies of what she calls living a "joy*possible life". Using her 21 "joy laws" she works with clients to shift their focus on creating and maintaining a space of joy to access true fulfillment and abundance in all areas of one's life.
My Education & Training:
Doctorate in Organizational and Infrastructural Development in (Divinity)
MBA, Walden University (candidate)
Certified Master Life Coach, Life Coach, Shamanic Arts Life Coach, Life Purpose, Spiritual Life Coach & Goal Coach (Transformation Academy)
Certified Hypnotherapist (American Alliance of Hypnotherapists)
Microsft Office Certified
Certified Project Manager (EON)
Certified Personal Trainer (NESTA), Nutrition for Weight Loss (ACE),
Aromatherapy Certificate (UC)
Charka Energy Healing | Clearing (MSC), Sacred Herbalist Certificate (UC), Reiki Certificate (UC)
Guided Meditation | Past Life Facilitation (PE), (CSC)
Workshop facilitation and Group Teaching Training, Goal Setting – Franklin Covey
Website Design & Marketing
SEO & Search Engine Optimization
Social Media Marketing
Presentations
These are example talks for Dr. Angel Thacker
Activate Manifestation Magic and Ignite Your Dreams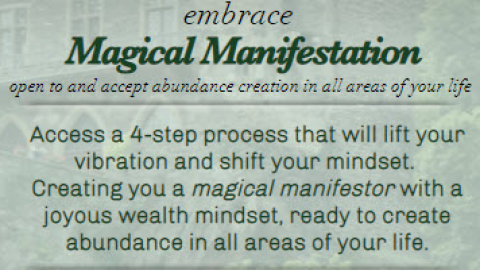 embraceMagical Manifestationopen to and accept abundance creation in all areas of your life



Access a 4-step process that will lift your vibration and shift your mindset. Creating you a magical manifestor with a joyous wealth mindset, ready to create abundance in all areas of your life.


What do you want from life? Are you satisfied with where you are? Are fulfilled with where you're going?


Do you desire to have more than you have in your life? More joy, peace, money, a home to call your own, a loving and fulfilling relationship... abundant health and true happiness?


​Do you want to look in the mirror and love yourself crazy!


Most of us live life paycheck to paycheck. Working hard to make it day to day, believing that this is what life is. I call this the poverty mentality, the filter function that is auto-set on the limitations of life. Fundamentally living each day considering what we can't have rather than what we can have.


​I want to tell you something, and it's not a secret. You can have what you truly want. You can absolutely have all that you wish for possible in your life. Your ability to manifest starts with your mindset...your acceptance of what you're truly worthy of.


In this presentation, I will break down my 4 point process of creating manifestation magic in your life.
The 3 False Beliefs: I will share with you the three primary limiting untruths that often block or stop us from pursuing our life's desires and dreams. You will see these false beliefs are truly false and will learn how to let go of their controlling power in your manifestation journey.
The power of "WILL": You will learn how to focus on building a prosperity building and a positive driven mindset. Releasing the poverty mentality and embracing acceptance that you can achieve anything you desire.
The keys to my prosperity system. Some of the foundational keys that successful and abundance-focused individuals apply in their lives. You will learn how to activate and apply these keys to your life
​​Come with me and let me help you activate that magic within you!
Health & Well-being
Mindset
Take Your Business from Modest Maintenance to CRAZY GROWTH!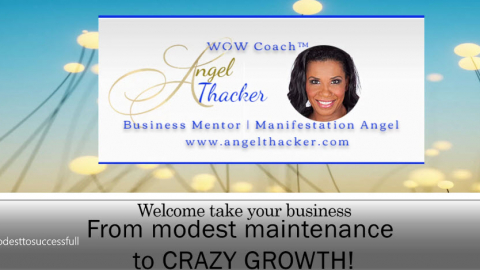 Take Your Business from modest maintenance to crazy growth!
My 3-step process will help you take your business from hard working passion to purpose-driven profit

In this special workshop, I have shared some of the keys to how I was able to build success in my business as a spiritual and fitness entrepreneur in this ever-changing online environment

Are you struggling to grow your business to support the lifestyle you truly deserve?
​
Do you wish to stop working that soul challenging J.O.B. and focus your energies on a joy sustaining practice?
​
Are you tired of working hours on end doing sessions, only to just make ends meet?
​
You can change the direction of your business and make it more business than work!
​
I wish to give you ...
​
Strategies to Market and Grow your business
​
Show you how to sharpen your intent so you can penetrate your business channel
​
Show you where to focus on your energy to maximize your efforts and give you back your valuable time
How Podcasting Can Help You Build a Thriving Business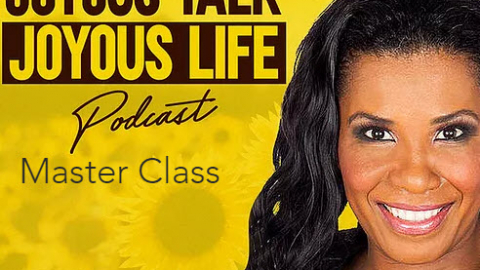 Podcasting Master Class
How Podcasting Can Help You Build a Thriving Business
Even if you start with no listeners!
So you want to start podcasting...
​Or maybe you wish to grow your podcast...
And there are so many things to consider.
What platform to use...
What equipment do you need...
How to format your podcast...
And did you ever feel scared out of your mind just thinking of podcasting?
Welcome to How Podcasting Can Help You Build a Thriving Business. The master class I've created to help you tap into podcasting as a tool to build, support, and grow your business.
​
With ease.
​
And open you up to presenting an authentic you that keep having fun while boosting your audience and revenues!
Hello, my name is Angel Thacker... The Joyous Life Coach!
I've been hosting podcasts since 2007, when the industry was just launching and there wasn't much information out there on what to do or how to do it.
​
Over the years I have ...
Grown my audience from zero to thousands ...
Have hundreds of podcasts featured on iTunes, Spotify, and Amazon podcasts...
​
Have featured world-class speakers, public figures, and entertainers...
​
Have helped hundreds of practitioners launch their first podcasts...
​
MOST IMPORTANT
​
My podcast has helped me support and SCALE my business, doing what I love to do...
​
TALK!
In my Master Class, I will share with you my learnings from doing it the hard way, to help you step in or step up with ease.
What we will cover in this FREE Master Class...
Why you need to podcast in today's evolving social and business environment...
Debunk 4 myths that stop many folks from taking on podcasting or slow down your podcasting progress
Techniques to creating relevant and stand out subject matter
How to connect your podcast to your message and brand
My 4 podcast money-making secrets!
Why you don't want to miss this Master Class?
- You are ready to start podcasting but don't know where to begin
​
- You think you don't have the time to dive into podcasting
​
- Technology is not your thing and you don't want to make a mistake
​
- You don't think you're ready to get started
​
- Broadcasting to the world scares you and you're paralized
Hi, I'm Angel.
I have spent years helping Soul Entrepreneurs launch impactful and successful programs, build soul-felt messaging, and ignite their brands and scale their businesses.
I host New Age Spirt Radio, a podcast that features my programs...
Spirit Talk Radio
Angel Talks Business
Women's Power Talk
Book Chat
My programs focus on building knowledge, joy, and abundance for entrepreneurs. I have had over 200,000 downloads and still counting! And has allowed me to create my voice and end what I call the GRIND to find clients to a more JOYOUS and HEART-FELT space.
​
This Master Class is packed with the strategies I have to create and grow my podcast to where I am today and where I'm going tomorrow!
Abundance
Advertising
+62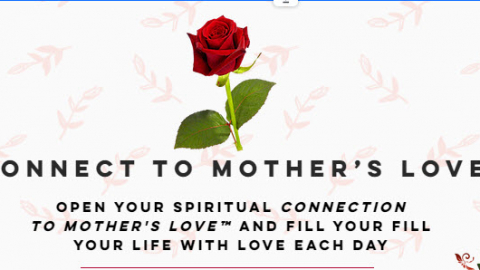 Open Your spiritual connection to Mother's Love™ and fill your life with love each day
A mother's love is very special. It is a great responsibility to bring someone to the world and give them the gift of life and all the wonderfulness that comes from motherhood.
​
As children, we depend on our mothers for strength, comfort, and safety as we grow and adjust to being in this world. As dreamers, our only limits are those of our childlike imaginations which our mothers help to nurture and encourage.
​
In our youth to adulthood, our mother's support us through their love, discipline, and unconditional support to find our place in the world. Forever our fans and always our there to help us up as we trip and fall through life.
My Mother
Lorraine D. Heath
January 28, 1936 - July 3, 2018
My mother is my life.
We have a closeness and connection that is very special. Everything good about me stems from the love and sacrifices my mother made to give me everything and make it clear to me what is possible for me in this world. She is my best friend.
July 3, 2018, my mother passed into the veil of spirit. The loss was devastating as my fragile humanity mourned for the closeness of human connection.
​
I discovered that, although the human touch was not there for me to experience, there was the ever-present connection to spirit available for me to use and explore every day.
​
I discovered that I lost my physical mother's love and gained an ally in the spirit in my support system that envelopes me each day in that mother's love that I may be without for the rest of my life if I were not open to connecting to spirit each day.
Our Mother
I am a Christian Spiritualist, believing in the everlasting longevity of the human spirit through time. That each of us has a deep purpose in our exitance which carries in each life as the theme our of experience. There are some of us who have astounding and remarkable missions that serve us as beacons and support. Our great mother Mary, the mother of Jesus, is one of those remarkable people.
​
As a mother, I understand the stress and struggle of watching a child grow and make their way through a world. it's very difficult! Imagine what it was like to watch your son come up in the community as a spiritual leader spreading love and God consciousness through self-sacrifice. His message was filled with love and community connection to God without any underlying messages of hate or rebellion. Yet still, those in positions of power set out to destroy and succeeded.
​
What it must have been like to watch that happen.
​
Yet she did. Knowing from his birth that he was destined for his final conclusion in his human existence. How easy would it have been to walk away when he was a small child. To protect her living son from his destiny. She was destined to be the great mother of Jesus who made it possible for us to accept that God is everywhere and within us to access at any time.
As she was there for her son in her human existence, she is there for us all in her spiritual existence.
Your Mother
Whether here in her human existence or in the veil of spirit, your mother is a part of who you are and why you are here. She can support you with her love and support your efforts in all that you do.
​
Through Connect to Mother's Love™ I hope to help you find your way through fear and
​
Do you remember how it felt when you fell and hurt yourself? And all that would console you was your mother's hugs and soothing voice?
​
Do you have memories of gaining a big win and telling your mother? Feeling her pride, joy, and love as she wrapped you in her mother's congratulations?
​
Do you have memories of the unconditional mother's love and forgiveness when you made a mistake and were still accepted into her warm motherly hug?
​
Did you know that you could tap into this love anytime you made need it?
​
​
Tapping into Mother's Love
The inspiration for tapping in with the energy of the mother was a simple necessity. I needed to. I needed to feel the love and support of my mother in my life as I worked through my personal grief. I realized that what I missed the most about my mother was the need for the deep and caring comfort she gave unconditionally each day.
My process
It is important to create a space where you can connect, engage and receive. I have a 10 step process when connecting the loving mother energy;
Clear and ground our personal space.
Invite the energies of Mother Mary for release, healing, and strength
Connect to our mother's in spirit (all of those that are around us), connect to the loving support they have to help us thrive in the circumstances we're working through
Give gratitude. Gratitude to Mother Mary and to all the Mother's energies that may be around us.
Establish what it is we wish to resolve or desire to feel relief from.
Seek and send forgiveness for ourselves and all those around us or in the situations we are struggling with.
Find the areas of concern or blocks that we are experiencing, then release them.
Be in a LOVING SPACE. Receive the warm gift of love as we release the concern or block
Journal. Though we journal through most of this process it is after the 8th step where we will find the most relief and resolution.
Be at peace and ready to receive.
Health & Well-being
Mindset
+1
Behavior Modification
Behaviors
+10
Events
Dr. Angel Thacker has participated in these events