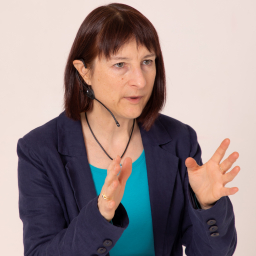 Bio
With a background in Speech Pathology, Wendy created her start-up company gaining international exposure and recognition assisting those in leadership positions to create presentations to grow and scale their impact and influence.
Her clients, from across the world, have been able to increase their confidence and influence in their conversations and as a result been head-hunted for key roles; negotiated significantly higher bonuses for their staff; secured financial backing when the company was on the line; delivered at TEDX.
Engage Wendy and expect her inspired keynotes and training to jolt you into a new paradigm of success by doing what others 1) don't do, 2) can't do, 3) wouldn't think of doing.
Wendy uses accelerated learning techniques to re-engineer your message in a way your target audience can hear and wants to hear. She works in a done-with-you and done-for-you approach to craft that ideal message-to-market match… and then, drawing on her years as a Speech Pathologist, to deliver it confidently for maximum impact and influence.
Wendy's keynotes blend accelerated learning and inspiration to challenge you to move beyond your comfort zone and push you to new limits you didn't think were possible.
Events
Wendy Corner has participated in these events