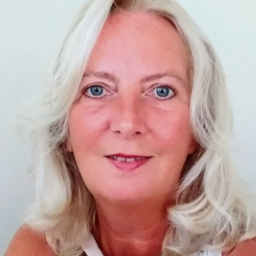 Bio
My passion is to guides mission driven business leaders and soulpreneurs to overcome their Upper Limit Problems. I help them to kick the invisible glass ceiling that still is holding them back from achieving their true potential and working in their genious zone.
I had a near death experience at the age of 8, being at the edge of the various realms. This was the first time that I experienced the duality of body and soul and it was already by then a revelation of my true spiritual nature. Since then I was curious about life in different aspects. Which led me to experience my true self and embrace the abundance of life.
Now I coach people how to explore and overcome their blockages, blocking beliefs and the last obstacles from past lives that leave them stuck and unfullfilled and holds them back to live their true potential. I empower them so that they too can find their best self, their essence and experience success and fulfillment and abundance in their business and private life.

Subject Mastery
Limiting beliefs and pattern
Self-sabotage
Mastering the mindset to control the inner critic
Emotional programming
Healing emotional trauma
Upper limit problems
Empowerment
Vision and strategies to rebuild and launch the next chapter in life
Living your mission
Near death experience
Spiritual Awakening
Soul blocks
Past lives experiences
Akashic Records
Sample Questions
What is emotional trauma? How does it stop us from living the life we want? How can it be healed?
How to address hidden triggers and reprogram your subconscious mind
How to get past self-sabotage
How to break though upper limits to unstoppable success in business and life
How to dig deep to unshadow your life
What are the Akashic Records and why is it important to clear them for your present life success?
Your audience
Ideal Audience: mission driven business owners, heart centered leaders, entrepreneurs, soulpreneurs, changemakers, mature women

Value: I bring unique experiences both as working in science (medicine, chemistry) and suffering from both. Now combining science with the whoo-whoo-world for a profound change in personality and the outer world.
I have gone the hard way to figure out my mission in life and how to manifest this in this world. People listening to me can get the short track for their own life purpose.