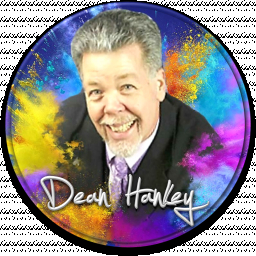 Bio
Real Live Road-Tested Experience In Excess of 30,00 Real Live Profit-Producing Professional Event Outcomes & More Than 150,000 Live Hour On Stage, Dean Hankey, The DEAN of Success, Is Uniquely Qualified To Speak, Teach, Preach & Nag on The Multi-Million Dollar, Money Making Marketing Charismatic, 'Care-Is-Magic' Strategies of Magic & Magicians & Their Most Closely Held Secrets of Show Business To GROW business For RockStar RESULTS and Sold-Out SUCCESS!
The Proven, Powerful, Profit-Producing Principles & Processes:
- The VIP, 3 Step Process For Getting Anything You Want On Command & Demand!
- The MAGIC of YOU! The Super Simple Success Sales/Serving Solution To Connect, Communicate & Convert Like Crazy!
- How To Simply & Easily Out-CARE, Serve, Support & Deliver The Competition For That 'Care-Is-Magic' Connection That Creates Lifetime Business Success FAST, FUN & EZ-PZ!!

DeanHankey.com
Gifts, Trainings & Info: ContactDean.com