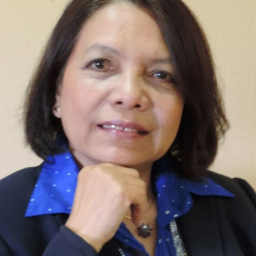 Bio
Sara Im is an inspirational speaker and an award-winning author. She survived 4 years of captivity and a mass genocide of Cambodia that claimed 2 million lives.
Sara graduated from Western Connecticut State University. Sara is a member of Women Speakers Association and Toastmasters International. Sara operates her own wellness business, Smart Healthy Living.
Sara speaks to inspire, motivate, and encourage people at conferences, churches, schools, TV, Podcasts, radios and more. Sara also co-host a weekly live show on Facebook, A Thriving Conversation.
Sara is looking forward to celebrating her 33 years of marriage with her husband soon.
Presentations
This is an example talk for Sara Im
Find Hope in the Midst of Adversity
When you face an overwhelming adversity, you may experience fear, doubt and anxiety. These negative feelings are the obstacles to your success. You can conquer your life challenges with the positive attitude, courage and strong faith. You also need to keep your strong determination with hope and perseverance. Sara will share her true story how she overcame her life challenges during the mass genocide in Cambodia during the Communist Khmer Rouge Regime in the 1970's.
Listeners will walk away with:
· Feeling inspired, grateful and ready to pursue their dreams.
· Powerful tools to build self-confidence and develop self- leadership.
· Gain a clearer vision with hope and positive perspective.


Health & Well-being
Leadership
+1