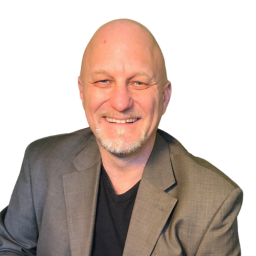 Bio
Rich is the CEO & Founder of Rock the Stage Media. He coaches and equips executives, leaders, and influencers to rock the stage by learning savvy media-rich skills while hosting unforgettable events and shows.
Presentations
These are example talks for Rich Bontrager
Brand Identity The Media Brand of You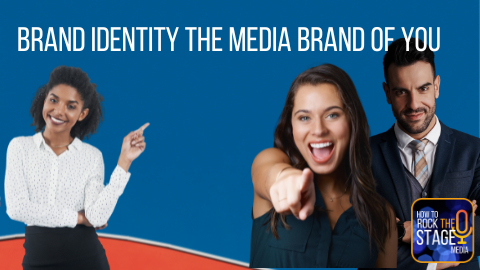 What makes up your brand message?
Is it your mission and vision statements? Perhaps you believe it's your company logo, brand color, and cute catchphrases. Maybe you see it as the excellent services or products you offer.

The reality is now more than ever; you are the brand message. It's how you present and communicate on a podcast, in media interviews, on live stage presentations, in virtual meetings, and at live in-person events. What you say, how you say it, the quality sound bites you give, your persona, and media skills are vital for communicating your brand message.

What are you doing today to enhance and grow your media skills to ensure that you shine as your company's brand messenger? Learn how to create, own, and shine as you become more than the brand ambassador, CEO, or spokesperson, but rather the "BRAND OF YOU."
Format: keynote, workshop, breakout, virtual interviews, webinars
This program is perfect for:
Companies strive to break through the noise and shine as their brand to increase sales and awareness.
Conventions and Conferences focus on leveraging media skills to help leaders become more media-savvy.
Entrepreneurs trying to establish their brand and mark in the world.
Thought leaders who want to expand their reach and get seen and heard on larger media outlets and larger stages.
The audience will leave with:
Practical and actionable best practices to grow their brand awareness
Transform speakers, authors, and podcasters into respected and sought-after Thought Leaders.
Better brand awareness of themselves and not just items they sell and market
Media skills that will get you more interviews that raise your brand awareness
Business
Entertainment & Art
+5
Branding
Content Marketing
+2
5 KEYS TO ROCKING THE VIRTUAL STAGE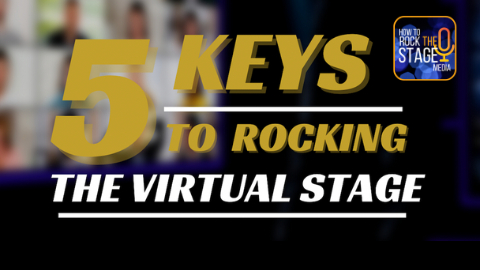 We now live in a new reality, and it's a rapidly changing reality. Learning how to use the Virtual Stage is a must if your business and career will continue to thrive, grow and expand.
The Virtual Stage is here to stay!
The question is, how is how prepared and equipped are you to rock this new stage and platform? Do you see how you can use and leverage the Virtual Stage for your benefit now and in the coming years?
The Virtual Stage is NOT just about professional speakers. The Virtual Stage now impacts these types of industries and business areas…
Leadership
Churches
Medical
Education on all levels
Coaching
Small businesses and Larger Businesses alike
Sports
Music Artist
Government
Conventions and Hotel centers
Cooking industry
Crafts and hobbies
Journalism
And many, many more
Let me ask you, how are you embracing the Virtual Stage now?
What questions and fears do you have about the Virtual Stage?
Do you see the great potential and more significant impact of using the Virtual Stage to grow your audience and make a more considerable impact globally?
5 Keys to Rock the Virtual Stage is designed to help you gain skills and tips that you implement today and not break the bank. This program is built on my 30 years of broadcast and media experience, training and expertise.
Format: keynote, workshop, breakout, virtual interviews, webinars
This program is perfect for:
Keynote speakers, authors, entrepreneurs, podcasters, talk show hosts, emcees
Conventions and conferences focus on media skills and virtual or hybrid events.
Companies that want to improve their virtual events to a more professional level
individual and companies creating, hosting, and running their own virtual events, summits, and webinars.
The audience will leave with:
Five essential skills and best practices that will transform you and your virtual events.
Media skills that will give you more confidence on camera
Technology tips that will improve your virtual presentations while not breaking the bank
Improve production value
Higher engagement techniques
Excitement and a greater vision of how more professional virtual events will expand your reach, and increase sales.
**** This presentation includes a self-evaluation tool
Book Launches
Book Marketing
+23
Defy the Odds: Stutter to Stage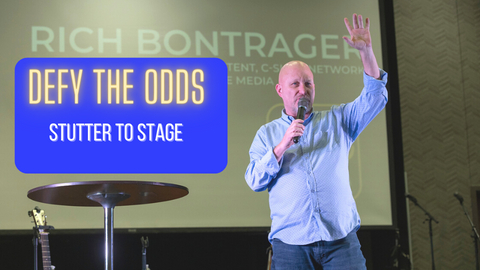 Stuttering is embarrassing and emotional and can define or limit people. I have had a stutter since childhood. My mother has a stutter, and so do many other people. More than 70 million people worldwide are stutterers -- that's one in every 100. In the US, more than 3 million people stutter. I chose to "defy the odds" and not allow my stutter to hold me back, even when others said it would.
I have been a professional broadcaster, talk-show host, media expert, keynote speaker, and training for 30 years. Learn more about my story and others by having me present "STUTTER TO STAGE" for your next event. This talk is about mindest, vision, self-belief, and leadership.
Format: keynote, workshop, breakout, virtual interviews, webinars
This program is perfect for:
People who stutter (Children and adults)
Organizations that educate and support those that stutter
Conventions and conferences that address disabilities
Family members, friends, and spouses of those that stutter
The audience will leave with:
A better understanding of what stuttering is and is not
Learn who you are as a person that stutters and how to gain control over it
How to pursue your dreams, even when it appears your stutter may hold you back
A fresh perspective on how to work with and support those that stutter in a natural way
If you stutter you are not alone and realize many like you have achieved great things in life
Communication
Communication Training
+10