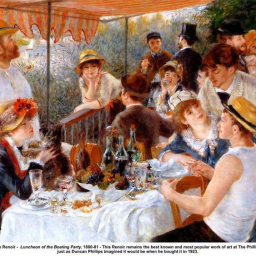 Bio
Ramona Mooney has been guided by her Intuition since childhood, through a long entrepreneurial professional life into a rich, rewarding older age. She helps people find peace-of-mind and a center that resists all forms of emotional trauma. She networks with environmental groups and brings the wisdom of indigenous peoples to the masses. She connects people by their gut-level connection to Mother Nature.

Messaging Points:
As a Full Life Facilitator she empathizes and compassionately helps people with:
Physical brain healing and cognitive issues
Social interaction skills
Self control of thoughts
Self Knowledge for a life of fulfillment
Ancestral wisdom

Together Ramona Mooney and Krishna Mohan wrote:
Tapping Into the Power of Your Intuition illustrating the value of confidently following one's Intuition and the amazing places it will take you. This book is available just prior to its publication during a June 2022 book launch with a never-to-be-repeated discount price.
Ramona completed her BA at Michigan State University in Clothing and Textiles, Retailing with a Cross-Cultural Emphasis. She has an art degree from The Laguna Beach School of Art, exclusive study with the artists of the German Bauhaus School where Paul Klee, Wassily Kandinsky, and Laszlo Nagy teachings brought color and design to its base psychological influences.
Raised in the Detroit suburbs she traveled to Hawaii, studying with Serge Kahili King learning the philosophy of Huna. She also took the time to complete sales training sessions with Tom Hopkins and Zig Ziglar.
Ramona has studied therapeutic massage therapies and practiced professionally in California where she also learned about the body's energy fields, known as Chakras and Meridians.
Later she served on the board of The Women's Council of Washtenaw County, where she took charge of fundraising. For thirty years she ran Michigan's Mom Sewing Services, a design workroom based in Ann Arbor, Michigan.
She became a John Maxwell Team Member in 2019, A Founding Member of The Brain Revolution in 2020 certified with Dr. Daniel Amen's Brain Scan Research and Dr. Jos. McClendon III Neuro-encoding Specialists Certification.