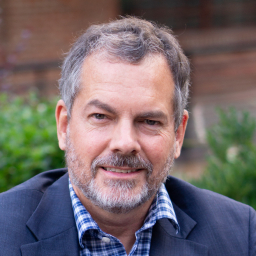 Bio
Over the last 35 years, Joe has lived on three continents and developed over 10 businesses in diverse industries, cultures, and languages.

Today Joe works with knowledge-based solopreneurs, micro-businesses, and executives who want to reach their business summit. He helps them close their knowledge gaps so they can build a profitable signature program and monetizing roadmap that is aligned with their dreams and revenue goals.
Full Bio available on LinkedIn
Suggested Topics
Dial in the transformation you provide
No Friction Sales Calls
Be Unique to Reach Your Peak
Business Lessons from Kilimanjaro

Suggested Questions
How did your entrepreneurial journey begin?
How have you've owned 10 businesses on three continents?
What were the three biggest mistakes you made in your business?
What do you mean when you say "create a signature program"?
What is the "No Friction Sales Call"?
Why is it important to stand out from the crowd?
How does your experience of climbing Mount Kilimanjaro relate to business?
How does being unique get more clients and more sales?
What is the biggest mistake you see solopreneurs making?
What are the three areas businesses need to focus on?

Topic Examples I can Discuss
Dial in the transformation you provide
Conduct frictionless sales calls
Be unique to reach your peak
Business lessons from Mount Kilimanjaro
Events
Joe Matz has participated in these events