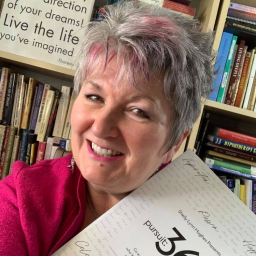 Name

Cheryl Brewster

Tagline

Business Intuitive, Mindset Coach & Speaker

Credentials

Bachelor of Metaphysical Sciences, Ordained Minister of Metaphysics and Spiritual Practitioner, Certified Intuitive, with additional training in Reiki, Heart-Math, The Sedona Method and EFT (Emotional Freedom Technique)
Bio
What makes you come alive? What keeps you that way? For Cheryl Brewster it's always been about learning and trusting her gut to go deeper into what's most meaningful in life. Cheryl left a successful career in the corporate world to "follow her calling." In 2004 she founded The Intuitive Life to provide intuitive consultations, mindset coaching and training to individuals, business, government, health and social service agencies, keen to follow that "something more" in their own lives and organizations.
In 2010 her son's health crisis plunged Cheryl deep into a "dark night of the soul," testing every ounce of her stamina. Suffering from the effects of care-taking burnout and the difficult decision to leave her marriage, Cheryl knows what it's like to bounce back from despair to find joy again. In 2020, she had a profound out-of-body death experience that has harnessed an even deeper passion to help others rise up from difficult life experiences to live their joy again. She's been called the "Soul Whisperer," and as a speaker takes her audiences with her, on profound paths of self-discovery that are truly transformative.
She's taught resilience, communication and conflict resolution courses for the Justice Institute of BC (JIBC), the United Food and Commercial Workers Union (UFCW), the Canadian Society of Nutrition Managers (CSNM), the Local Government Management Association (LGMA), and many caregiver associations and groups. Her intuitive work has been showcased for Starbucks, Tourism Whistler, and many conferences and business organizations.
Through her training as an Ordained Minister of Metaphysics, and various emotional releasing techniques, she provides a rounded, comprehensive set of tools that transform despair and gut-wrenching fear and depression back into hope, confidence and clarity to take that next right step back into entrepreneurial creativity and flourishing.

Cheryl is a dynamic speaker and facilitates Intuitive Business Masterclasses and Masterminds for Soul-Inspired Creatives and Changemakers here to live the full potential of their lives and dreams.
Events
Cheryl Brewster has participated in these events