Timezone

Timezone: London, UK
Registration ends: Mon, Nov 14, 2022 7:00 PM (10 months 1 week ago)
Description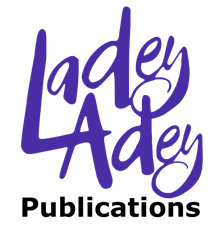 Join us on our exciting conference on:
Launch Your Book!
14th November 2022
1.30 pm - 7 pm (GMT)
So, you are writing a book… then what?
Launching it of course!
Learn how launching your book is crucial in generating interest not only in your book but also developing your Author Brand and populating future business and networking opportunities.
Find out:
Why you should launch your book

How to launch your book

Where to launch your book
Launching your book successfully will give you authority in your sector, increase book sales and increase opportunity for clients to choose you over your competitors.
Event includes – Keynote Speakers from the Book Industry, Event Organisation, Networking and Author Interviews.
Pop in – Pop out format
We would love you to stay for the whole event but know you are all busy so join us for all sessions,
a few sessions or one session – your choice!
Not free for a session? You can buy a recording of a session - contact us via ladeyadey.com
Speakers

Launching A Children's Book

Abbirose Adey

Director for Children's Books

Looking at the different ways to launch a book for children - to suit all styles and tastes.

Selling Books Through Speaking

Avital Miller

Galactic Experiences Creator

One of the best ways to get your book's message out there and sell books is through speaking engagements. There is an art to your success with having more attendees walk out the door with your book.

Determine how to choose your audience and set up the most appropriate speaking engagements.
Explore how to present your book throughout your talk.
Inspire audience members to want to take your book home.

Book Marketing

Book Publishing

+1

Launch Your Book – Immersive Experience Using Film

Greg Friel

Creative Consultant

Musician and Marketer,Greg Friel shares his thoughts on using Content Marketing and Video (in particular) to bring your book to life. How can you make your book stand out? What can you do that is going to be different?

This presentation will include a specially-created video for Bruce Robert's book "The Godot Orange".

5 top tips to launch your book successfully

Karen Williams

The Book Mentor

By the time you are ready to publish and launch your book, you may find you've run out of steam, yet this is the most important part of the process. Karen will be showing you five key ways to launch your book, with some innovative ideas to get you focused.

The 5 Pillars of Effective Public Speaking

Kyle Murtagh

Public Speaking Specialist

In short, Kyle Murtagh is Scotland's most exciting public speaker.

In 2018, he founded 'Confidence by Design', an industry-leading presentation skills company that has helped people from all walks of life to transform their public speaking abilities - from global corporations to ambitious entrepreneurs.

His passion, hard work and talent have also led him to win multiple public speaking accolades, including becoming a European Champion in 2021. Not only that, but Kyle is now a successful author! His debut title ''The 5 Pillars of Effective Public Speaking' has received 5-star reviews from readers across the globe, who have discovered how to unlock their public speaking potential to achieve tangible results.

But this only the beginning.

His next goal? To become the World Champion of Public Speaking. But most importantly, he wants to continue inspiring people like you to develop your public speaking confidence and to own your presentations like never before.

Launch Your Book - Top Secrets Revealled

MC for the event and presentation on How an Author works analogy and Top Secrets to a successful Book Launch

Making a Book Launch essential part of your Book Strategy

Welcome to the Conference!

TikTok for authors

Nick Chamberlain

Questions to the Panel

Join our speakers - Steve Eriksen (Eventraptor), Shelley Wilson (Writing Mentor for Women), Nick Chamberlain (Team Hustle) and Greg Friel (Frielance Media) for a Q&A session!

Working With Book Bloggers on Your Launch

Shelley Wilson

Author and Writing Mentor

How to build relationships with book bloggers.

Following submission guidelines.

Engaging with the book blogging community

Leveraging Virtual Events and EventRaptor for Your Launch!

Steve Eriksen

Founder and CEO

Virtual Events is a fantastic (and low cost!) way to launch your book, grow your list, and your credibility.

Steve will share how you now can easily create virtual events that will skyrocket your results when you launch your book.

Internet

Communication

+12