Name

EntrepreNERD Summit V: The Summit Strikes Back

Created

4 weeks 4 hours ago

Organizer Michael Whitehouse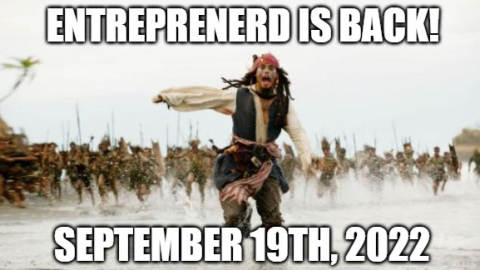 Business Areas

Business

Leadership

Marketing

Mindset

PR & Communications

Topics

Abundance

Advertising

Affiliate Marketing

Book Marketing

Business

Business Consulting

Business Development

Business Growth

Client Attraction

Communication

Content Marketing

Entrepreneurship

Gamification

Geek

Internet Marketing

Joint ventures

JV Collaborations

Leadership

LinkedIn

LinkedIn Marketing

LinkedIn Training

Mindfulness

Mindset

Mindset Coaching

Nerd

Networking
Timezone

Timezone: Eastern Time (US and Canada)
Registration ends: Mon, Sep 19, 2022 11:00 PM (3 months 3 weeks from now)
Open: Accepting Speaker Applications Until Monday, 15 August, 12:00 PM
Description
Avast!
The EnterpreNERD be striking back
It be the 19th day of the 9th month
The day we be talking like pirates and learning the nerd!
Do business situations remind you of challenges faced in science fiction?
Does mindset shifting make you think of using the Force?
Do you think of the Fellowship of the Ring as the ultimate Strategic Alliance?
Are you a geek entrepreneur?
Then this event is for you! EntrepreNERD Summit is a serious virtual business summit for serious geeks who are also serious coaches, speakers, and experts.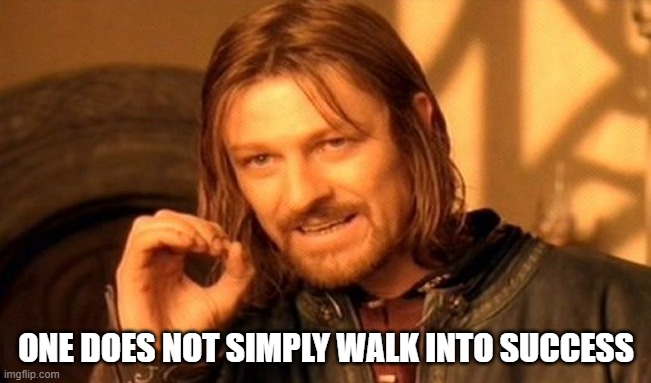 The Audience
This event is for geeks who happen to be entrepreneurs and entrepreneurs who happen to be geeks, particularly those who are in the growth phase of their business. We're talking Luke during A New Hope and Empire Strikes Back, although Return of the Jedi Luke could also find some value here as well.
We delivering the valuable content that the audience needs to grow their business, and we're having a darned lot of fun doing it.
Your Speaker Experience
We're very flexible in the approach to this event making it a playground for speakers. The focus is on creating a great experience for the community who joins us. It just so happens that creating a great experience tends to lead to more opt ins and sales, but that comes second.
If there's something you want to do, then I'll probably say "sure, why not?" Just don't be pitchy. Pitching okay. Infomercial, less so. :)
Event Style
The event will be a live, Zoom-based event running a full day.
We're aiming for engagement. We want an event where people feel they are part of something, not where they feel like they are watching a YouTube video.
This means that we'll have interactive activities. It means we encourage interactive presentations.
It also means that we encourage speakers to be there for as much of the event as possible because you'll be making some connections while you're there. (Speakers are required to attend for at least 2 hours of the event)
Schedule Structure
Speaking slots will be 15 minutes, or, if your presentation is interactive we give you an extra 5 minute for a total of 20.
Each hour will be formatted as follows:
0-15 Speaker
15-30 Speed Networking
30-45 Speaker
45-60 Q&A for previous two speakers/break
Recordings
All presentations will be recorded. They will be available to all VIPs and all speakers. Additionally, some videos may be shared out to attendees or others on my list for various reasons including promoting that speaker's affiliate link or program.
Promotion
Speakers are expected to promote at least three times, and a minimum of 5 opt-ins are expected from each speaker. Swipe copy will be provided, or you can write your own copy. If you write really good copy, I'll share it with the other speakers and credit you.
If you bring in at least 10 opt ins, I will promote your affiliate offer to my entire list.
The top three promoters (by total opt-ins) will be promoted to the entire list of attendees and my own entire mailing list, whatever you would like to share (within reason), no affiliate necessary.