Name

EntrepreNERD Summit V: The Summit Strikes Back

Created

1 year 4 months ago

Organizer Michael Whitehouse
Business Areas

Business

Leadership

Marketing

Mindset

PR & Communications

Topics

Abundance

Advertising

Affiliate Marketing

Book Marketing

Business

Business Consulting

Business Development

Business Growth

Client Attraction

Communication

Content Marketing

Entrepreneurship

Gamification

Geek

Internet Marketing

Joint ventures

JV Collaborations

Leadership

LinkedIn

LinkedIn Marketing

LinkedIn Training

Mindfulness

Mindset

Mindset Coaching

Nerd

Networking
Timezone

Timezone: Eastern Time (US and Canada)
Registration ends: Mon, Sep 19, 2022 11:00 PM (1 year 6 days ago)
Description
Avast!
The EnterpreNERD be striking back
It be the 19th day of the 9th month
The day we be talking like pirates and learning the nerd!
Do business situations remind you of challenges faced in science fiction?
Does mindset shifting make you think of using the Force?
Do you think of the Fellowship of the Ring as the ultimate Strategic Alliance?
Are you a geek entrepreneur?
Then this event is for you! EntrepreNERD Summit is a serious virtual business summit for serious geeks who are also serious coaches, speakers, and experts.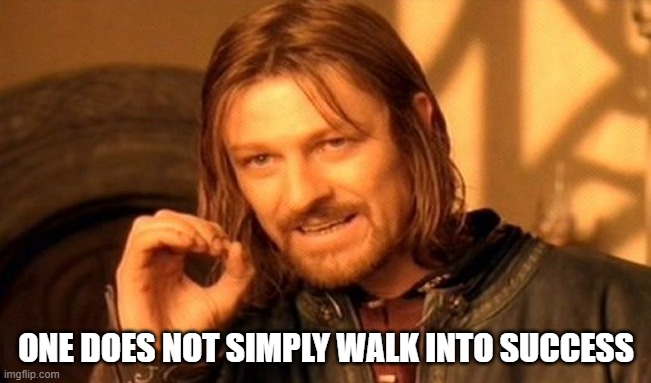 The Audience
This event is for geeks who happen to be entrepreneurs and entrepreneurs who happen to be geeks, particularly those who are in the growth phase of their business. We're talking Luke during A New Hope and Empire Strikes Back, although Return of the Jedi Luke could also find some value here as well.
We delivering the valuable content that the audience needs to grow their business, and we're having a darned lot of fun doing it.
Your Speaker Experience
We're very flexible in the approach to this event making it a playground for speakers. The focus is on creating a great experience for the community who joins us. It just so happens that creating a great experience tends to lead to more opt ins and sales, but that comes second.
If there's something you want to do, then I'll probably say "sure, why not?" Just don't be pitchy. Pitching okay. Infomercial, less so. :)
Event Style
The event will be a live, Zoom-based event running a full day.
We're aiming for engagement. We want an event where people feel they are part of something, not where they feel like they are watching a YouTube video.
This means that we'll have interactive activities. It means we encourage interactive presentations.
It also means that we encourage speakers to be there for as much of the event as possible because you'll be making some connections while you're there. (Speakers are required to attend for at least 2 hours of the event)
Schedule Structure
Speaking slots will be 15 minutes, or, if your presentation is interactive we give you an extra 5 minute for a total of 20.
Each hour will be formatted as follows:
0-15 Speaker
15-30 Speed Networking
30-45 Speaker
45-60 Q&A for previous two speakers/break
Recordings
All presentations will be recorded. They will be available to all VIPs and all speakers. Additionally, some videos may be shared out to attendees or others on my list for various reasons including promoting that speaker's affiliate link or program.
Promotion
Speakers are expected to promote at least three times, and a minimum of 5 opt-ins are expected from each speaker. Swipe copy will be provided, or you can write your own copy. If you write really good copy, I'll share it with the other speakers and credit you.
If you bring in at least 10 opt ins, I will promote your affiliate offer to my entire list.
The top three promoters (by total opt-ins) will be promoted to the entire list of attendees and my own entire mailing list, whatever you would like to share (within reason), no affiliate necessary.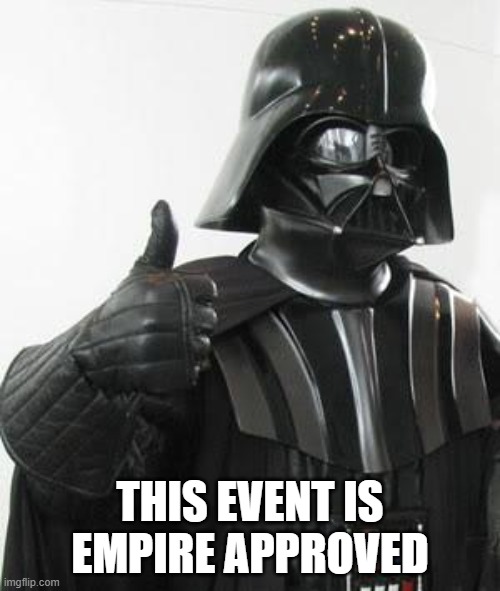 Speakers

Increase Your Website Sales & Leads Using SEO

Are you struggling to get website traffic that converts into sales and leads?

Learn how to increase your website's organic (free) traffic from Google today!

What You Will Learn From Attending This Free Workshop?

How To Use SEO To Create A Bursting Pipeline of Leads/Sales
How To Ethically Hijack Your Competitors Google SEO Traffic
The Exact Strategy We Use To Optimize Websites That Become Lead Generators
How To Rank Your Website On Google Using SEO Strategies That Work
Stop Spending Money On Ads!




Squirrel! How To Defeat Shiny Object Syndrome

Consuela Munoz

CEO, SOS Coach & Speaker

If you have ever taken a course you didn't finish or have a pile of unused domains, you may be like many entrepreneurs and creatives who suffer from Shiny Object Syndrome. Your mind is like an idea machine, and when you combine that with high impulsivity, initiation, and motivation it can quickly lead to lack of focus. We will explore how idea chasers can save money, time and effort while achieving their goals. Put a damper on FOMO, empty your mind of idea clutter, and channel your initiative to realize greater productivity and profits. You will be able to make the impact you really want.

Who to connect with on LinkedIn and why

Daniel Alfon

LinkedIn Geek

Quality? Quantity? Can Han Solo avoid being spammed by connections? What should I do with intriguing incoming invites?

Business

IT consulting and services

+3

Entrepreneurship

LinkedIn Marketing

+2

Engage From Any Stage

At some point in your career, you will be required to speak to a small or large group and you may be ill prepared to effectively communicate your message. Whether presenting to a group of 3 or 4 friends or thousands of strangers, the core concepts remain the same.

Veteran train the trainer expert and seasoned speaker David D. Doerrier will share time-tested speaking strategies that all presenters will be able to use immediately to improve any type of professional presentation.

What if Chaos is just what you need to find your next great thing?

Denise Beers-Kiepper

Chief Vision Officer - Chaos Sherpa

In this talk, I will propose that CHAOS is actually an opportunity. Beautiful things are born out of chaos…planets, stars (I mean… the Webb telescope images. Need I say more?) Maybe what feels chaotic is actually leading you to your next great thing. Your Alterna Fabula!

Why does chaos enter our life? How do we find the eye of the storm aka chaos and listen to what it's leading us to. Each time we have a moment of challenge, change or chaos whether it is an internal discussion in our minds or an actual situation we are in the midst of, there is a message there for us.

How do we decipher what it's leading us to? What choices and or opportunity is this presenting? Most importantly, WHY are we being pulled, pushed or spun into this chaos? Where is the tether for us to grab ahold of? How do we find the magical portal that lifts us from chaos to calm and create our next great thing?

It's about intent, purpose, aligning with our true soul feeding mission and grabbing ahold of these things to discover the possible. Sometimes we need a spirit guide to help us sort it all out. Someone who can ask hard questions, challenge the norm, present alternative views and support our process. Taking this learning to build a career, personal vision or mission to greater fulfillment.

#ChaosSherpa

Using RFM Analysis for Fun And Profit - Automate Customer Messaging with Math

James Hipkin

CEO, Managing Director

You have data. Lots of data. But how can you use your customer data to make customer communication more effective? This talk describes an old but still very valid analytic technique, RFM, that you can use to segment your customer database and automate communication. RFM is the basis of many of the powerful targeting algorithms used by sophisticated online marketers. But don't be intimidated, it's a simple and easy-to-use analysis technique once you understand it.

Digital Marketing

E-Commerce

+2

Sales is Not Four-Letter Word

Jennie Bellinger

Sales is Not a Four-Letter Word

Why does sales feel like a four-letter word to many people?

What can an entrepreneur do to shift their feelings about sales from "sleazy" to easy?

Grow Your Brand With Cross Promotions

Jess Kotzer

Partner Program Design & Automation

How do you access new markets, sales leads and distribution channcels? Or gain national or international brand leverage? Or fill gaps in your own offers? Forming strategic alliances is one of the fastest way to reach your ideal customers while building and nurturing your list, and running cross promotions is the easiest way to get started.

Event Planning / Organizing

Email Marketing Training

+2

Make Friends with Tech: Reach your Audience Faster & Make Sales

Mieu Phan Phan

Event Strategist

This presentation is about making entrepreneurs feel comfortable with tech. There are 2 items to talk about:

It is okay to feel uncomfortable with tech. As someone who was trained as a software engineer and who has programmed robots for the semiconductor industry, I struggled with the tech side of entrepreneurship.
To make fast sales, entrepreneurs need to use tech and have tech talk to each other. Well, I explain the concept software integration in everyday terms

How Your Beliefs Create Your Reality

Nicole Majik

Empowerment Alchemist

Learn:

What Limiting Beliefs are and Where They Come From
The 3 Things Everyone Wants But Most Don't Have (and Possibly Never Will)
8 Steps to Erase Your Limiting Beliefs

Nicole will take a lucky volunteer through the process of shifting a negative emotion into a resourceful, positive emotion which creates a new self propelling behavior during her presentation…will it be YOU?

The Three Ninja Secrets of Engagement First™️ Marketing

RJ Redden

Chief Engagement Ninja

We'll talk a little about modern marketing, what engagement first marketing means, and then I'll teach the three secrets. It will all end with an offer to take the quiz.

The Secrets of Empowering Negotiation

Richard Kaye

Business Growth Strategist

If you knew there were seven words which have the potential to increase what you get paid for something, or decrease what you pay for something, you'd want to know those words, wouldn't you?

Your can save money and time with Google!!

Robin Stern

YOUR Google Guru

Do you want to have more money in your business account? Do you want to get more calls and clicks to drive more revenue? With Google Business Profile and other free programs and services from Google you can do both! I will show you how to leverage many money and time saving tips and tricks to get the most out of this great business resource. When you need people to know what you do, you need YOUR Google Guru, a division of iluvmygeek.com!

Advertising

Entrepreneurship

+2

Your Message is Money! Want More Money?

Steve Feld

Business/Marketing Strategist

Most business owners have no real strategy when marketing their business. Businesses claim they have tried "everything" when it comes to marketing and says, "nothing works." The reason it doesn't work is your message. That is why your marketing is costing you money and not making you money.

Start getting a high return on your marketing/advertising investment. In this presentation, you will learn 3 crucial steps to market your business more effectively. These proven strategies can be used to generate immediate cash flow while tripling the number of your leads, conducting more transactions, improving your conversion ratio, and more than doubling your profits. Target your market with a message that resonates with them. Be the expert in your industry and not be part of the pack.

3 Learning Objectives:

Market your business with a definite purpose
Discover how your message needs to speak to your customers
Connect with your target market

Use The Force

How to use the force to develop deep subconscious rapport with the audience without even trying and know EXACTLY which stories to tell to get them to do what you want them to. (Assuming it's in their best interest. Jedis only. No Siths allowed.)

Business

Entertainment & Art

+4

JOY as an Essential for Business Success

STRESS is ever present in People's Lives. It's the Key factor in quitting. JOY is readily available when You Know how to SHIFT Perspective. Barry Shore delivers practical tools to enable You to Live in JOY, daily.