Business Areas

Business

Entertainment & Art

Leadership

Marketing

Media

Mindset

Other

Sport & Hobbies

Topics

Advertising

Book Marketing

Business

Business Consulting

Business Development

Business Growth

Business Vision

Client Attraction

Entrepreneurship

Geek

Storytelling

Strategic Alliances

Training

Virtual Events

YouTube
Timezone

Timezone: Eastern Time (US and Canada)
Registration ends: Mon, Jun 6, 2022 10:00 PM (1 year 3 months ago)
Description
The year is 2022.
Humankind stands on the brink!
Only Entrepreneurs can save them.
Do business situations remind you of challenges faced in science fiction?
Does mindset shifting make you think of using the Force?
Do you think of the Fellowship of the Ring as the ultimate Strategic Alliance?
Are you a geek entrepreneur?
Then this event is for you! EntrepreNERD Summit is a serious virtual business summit for serious geeks who are also serious coaches, speakers, and experts.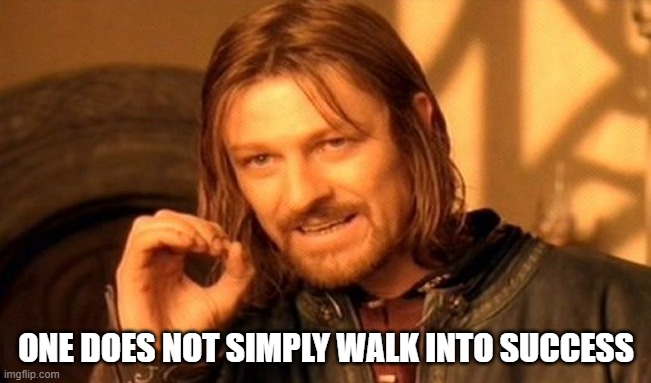 The Audience
This event is for geeks who happen to be entrepreneurs and entrepreneurs who happen to be geeks, particularly those who are in the growth phase of their business. We're talking Luke during A New Hope and Empire Strikes Back, although Return of the Jedi Luke could also find some value here as well.
We delivering the valuable content that the audience needs to grow their business, and we're having a darned lot of fun doing it.
Your Speaker Experience
We're very flexible in the approach to this event making it a playground for speakers. The focus is on creating a great experience for the community who joins us. It just so happens that creating a great experience tends to lead to more opt ins and sales, but that comes second.
If there's something you want to do, then I'll probably say "sure, why not?" Just don't be pitchy. Pitching okay. Infomercial, less so. :)
Event Style
The event will be a live, Zoom-based event running a full day.
We're aiming for engagement. We want an event where people feel they are part of something, not where they feel like they are watching a YouTube video.
This means that we'll have interactive activities. It means we encourage interactive presentations.
It also means that we encourage speakers to be there for as much of the event as possible because you'll be making some connections while you're there. (Speakers are required to attend for at least 2 hours of the event)
Schedule Structure
Speaking slots will be 15 minutes, or, if your presentation is interactive we give you an extra 5 minute for a total of 20.
Each hour will be formatted as follows:
0-15 Speaker
15-30 Speed Networking
30-45 Speaker
45-60 Q&A for previous two speakers/break
Recordings
All presentations will be recorded. They will be available to all VIPs and all speakers. Additionally, some videos may be shared out to attendees or others on my list for various reasons including promoting that speaker's affiliate link or program.
Promotion
Speakers are expected to promote at least three times, and a minimum of 5 opt-ins are expected from each speaker. Swipe copy will be provided, or you can write your own copy. If you write really good copy, I'll share it with the other speakers and credit you.
If you bring in at least 10 opt ins, I will promote your affiliate offer to my entire list.
The top three promoters (by total opt-ins) will be promoted to the entire list of attendees and my own entire mailing list, whatever you would like to share (within reason), no affiliate necessary.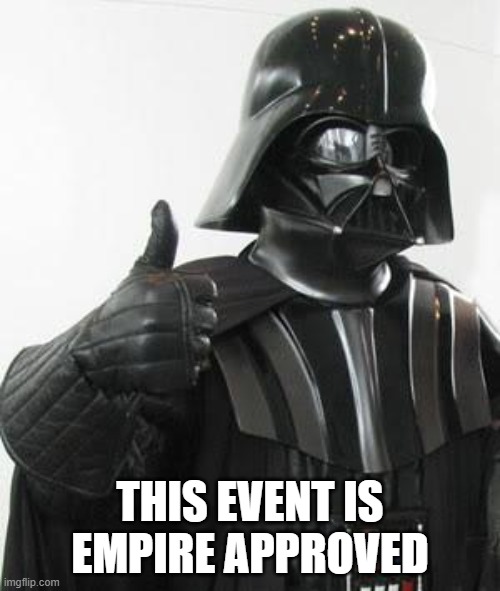 Speakers

Critical Lessons from Avatar, Star Trek, & Star Wars, OH MY!

Andie Monet

Business Optimization Expert

I love science fiction because it reminds us that some of us want to "fight the good fight", want to make a difference, and want to change the world. Some of us just like challenges too. But either way, being an entrepreneur is a journey, and certainly not a destination.

After consulting for over 30 years, I'll show you how each of these films has an element that is critical to surviving, winning, and even thriving in business.

Your Geek Factor Is Your Superpower

Carma Spence

Author-Entrepreneur Strategist

Learn how to use your Geek Factor to promote your book and business, attracting your ideal audience who not only loves what you have to offer but also who you are.

Social Media Marketing

Book Marketing

+1

Otaku Marketer: How Anime Rules the Marketing World

Chris Haughton

"Otaku Entrepreneur"

Anime represents a hidden marketing powerhouse, poised to become the next major paradigm in marketing. As major brands discover what Japanese marketers have had figured out for decades, join Chris Haughton, author of Otaku Entrepreneur, for an exploration of how anime culture works as a marketing strategy.

Marketing

Social Media Marketing

+1

"The Night King, My Lord, Is Dead..." - An Unexpected Lesson for Marketers

Csaba Borzasi

Emotional Response Marketer

In this presentation, you'll discover how Episode 3 of Game of Thrones Season 8 managed to totally mess up the Night King (& White Walker) story arc…

And what every marketer can learn from this blunder.

(especially in the age of rising ad costs, abysmal engagement, and ever-decreasing conversion rates).

You see…

Using storytelling in your marketing is REALLY FREAKIN' POWERFUL.

Leads and customers are ultimately drawn to your brand because of your authentic brand voice and stories.

And yet… even the biggest companies with astronomical budgets routinely mess this up…

Only to alienate lots of otherwise loyal fans.

BIG mistake!

So in this presentation, I want to show you how to be extra careful with YOUR messaging…

And how can you avoid instantly destroying the trust and credibility you've built up with your tribe over the years.

Persuasive

Storytelling

+3

Six Ways to Engage Website Visitors in Six Seconds or Less

James Hipkin

CEO, Managing Director

If you're attracting lots of traffic to your website, then you're off to a great start. However, you also need to convince these visitors to stay – and you only have six seconds to do it.

This may sound like an impossible task, but you can achieve a lot in just six seconds. With the right visuals, copy, and a killer Call To Action (CTA), your audience will be eager to learn more about your business.

In this presentation, we'll explain why you only have six seconds or less, and why it's crucial to web design and development.

We'll then share six ways to convince visitors that you're the one they've been looking for, in six seconds or less.

Marketing

Digital Marketing

+6

Get Back An Hour In Every Day

Get Back An Hour In Every Day

In this session with Les Watson, learn:

• How to get back at least an hour a day

• The Secret to Boosting Productivity - getting more done in the time you have!

• A system for prioritising goals and tasks

• How to get over Procrastination and get sh*t done

• To get out of your Comfort Zone

And, as a bonus, receive 20 productivity hacks that will catapult your productivity to new heights.

Productivity

Time Management

Make Your Customer the Hero

Melissa Van Oss

Bestselling Author & Speaker

Who is the Hero of your marketing efforts? If you believe, the answer is the business, product, or service you offer, this might be why you aren't increasing your sales the way you would like.

Successful marketers know the secret to gaining customers that stay with us year after year are those who we engage with, empathize with, and solve the problems that keep them up at night.

As you step back and become the guide for your customer and you take them on their Hero's Journey. You are their Yoda. You show them the way that leads them down the road to success. They take all the glory! You sit back and cheer for them from afar.

When it comes to marketing your business, are you Yoda or Luke Skywalker in your mid-level marketing and storytelling?

If the answer is Luke Skywalker…use the force to register for this presentation so that you will walk away with some fresh,new ideas on how to change the path and become more like Yoda in your marketing efforts.




How Negotiating for Comic Books Taught Me About Pricing Strategy

After 20 years in tech doing pricing strategy for some of the world's biggest tech firms, I have a lot of pricing strategy expertise I can share with other business owners. The strange thing, my expertise didn't come from those Silicon Valley conference rooms. It came from my time spent searching for rare comics with my family at Comic Conventions.

During this talk, attendees will learn how to negotiate with confidence, how to read your negotiation partner for the best deal, and how to close the sale at the right price every time.

HOW & WHY GEEKS & NERDS HAVE THE POWER TO CHANGE THE WORLD NOW MORE THAN EVER.

Sylvain Hache

Public Speaking Problem Solver

No one knows what type of screw holds an iPad together.

But everyone knows that if Gandhi had used a computer, it would have been a Mac.

"Here's to the crazy ones, the misfits, the rebels, the troublemakers, the round pegs in the square holes ... the ones who see things differently -- they're not fond of rules, and they have no respect for the status quo. ... You can quote them, disagree with them, glorify or vilify them, but the only thing you can't do is ignore them because they change things. ... They push the human race forward, and while some may see them as the crazy ones, we see genius, because the people who are crazy enough to think that they can change the world, are the ones who do."

Like him or not, Steve Jobs knew how to speak to an audience and move them to action.

In this short talk, you'll learn how to turn your comprehensible to you only techno-babble into powerful messaging that makes you sound like a natural leader in 3 steps.

Translation: Civilians will understand you and do what you tell them.

Marketing

Content Marketing

+1

How You Can Be Princess Peach And Rescue Yourself From Social Media

Tamay Shannon

Social Media Strategist

Social media is a great tool for your business. However, it isn't always easy to figure out

how to make sure it impacts your bottom line. Learn how to float over the obstacles that are blocking your social media success.