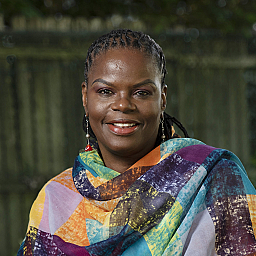 Bio
Saundra Gilliard is the Founder and CEO of Femininely Free!, a personal transformation service that helps women close the gender gap by gaining the capabilities to be seen and heard in every aspect of their lives. Saundra has facilitated numerous workshops, courses and retreats that champion women's rights and gender equality. She is a nationally recognized storyteller and changemaker who uses the power of storytelling in every aspect of training and development. Saundra has been committed to her passion for empowering women for over two decades.
Presentations
This is an example talk for Saundra Gilliard
Gender Equality Starts At Home: How To Nature Your Children For A Changing World
Women have made tremendous strides toward gender equality over the past century. However, we still have a long way to go. In fact, a recent study indicated that at the current rate, it will take at least 150 years for there to be full equality between women and men. Should your daughter have to wait that long? Will your son be ready? How do you prepare your children for a gender balanced world? Parents and caregivers are the first line of defense in disrupting sexism and gender stereotypes. Learn 5 quick steps that parents can take to help combat the negative impact of gender bias.
Family & Parenting
Mindset
+2
Sociology
Soul Purpose
+3