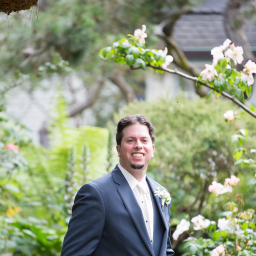 Name

Raymond Freitas

Tagline

Spiritual love coach

Credentials

I have a bachelor's of Arts in Environmental Studies, and have worked in education for 10 years. I have my certifications in life and health and am the CEO of Ray of Life Marriage and Spiritual Empowerment giving couples on the verge of a breakup the spiritual guidance that is lacking in their lives. I am also pursuing a career as a motivational speaker and an author as well.
Bio
My name is Ray Freitas, my coaching name is Ray of Life Me, and I am on mission to heal the world through love and faith. I am a mental health success story and I see the world at a time of crisis.
I was born June 22, 1989 in loving family as an only child. My parents divorced each other when I was 5 years old creating a life of disorganization for me. I went to having 1 house to now having to spend time between my divorced parents and grandparents. I ended up attending college and graduating with a bachelors of arts and became of substitute teacher. The entire time working as a substitute teacher I did suffer from mental health, however the job was flexible and I worked when I could, in fact I worked more than many of the substitutes that were hired. In 2018 I finally realized that I no longer wanted to be a school teacher and enrolled in seminary to pursue a college professorship. I only attended seminary for a semester because the health of my family became a top priority.
August of 2019 I went through a spiritual awakening leading me to getting my life coach certification and starting my coaching business. Before I helped others with their issues, I realized that I had to help myself first. What I found is that most of my mental health issues were indirectly caused by the aftermath of my parents divorce and that my mental health issues were mostly spiritual, not mental. During my spiritual awakening I realized that families are in a world in crisis as many millennials are turning away from church membership, God is now on the back burner and this will only impact marriages and decisions made within the household. At one time church was the center of town, many couples would look to clergy for support for their marriage. However social media is now being used as a tool to guide marriages. That is why I am a mission to give couples the spiritual guidance that is lacking in their marriage through my coaching business Ray of Life Marriage and Spiritual Empowerment.
Presentations
This is an example talk for Raymond Freitas
Introduction to Ray of Life Marriage and Spiritual Empowerment
Hello everyone,
My name is Ray Freitas and my speech is about healing, transformation, and what I do as a spiritual love coach. Eighty percent of all married couples who attend counseling or therapy usually end in divorce. Also 4/10 millennials claim to be spiritual but not religious, and 3/10 do not have an opinion. That means roughly 70 percent do not have a community support in their area for their families because they have turned to social media for their community. Unfortunately, I do feel that social media has caused more issues than it has solved problems for the family dynamic. It is a great platform for giving advice and feeling connected to our friends and colleagues, however the amount of time being spent on cell phones could be used to spend with our loved ones. What makes Millennials different is that they are the first generation ever where online community support was available to them growing up in public education. It started with myspace, remember?
The first part of my speech will discuss these statistics and the importance of finding the right community. I will then transition into my story of transformation and healing explaining how I overcame life changing events to make me a better person and a family man. Following that I will explain what Ray of Life Marriage and Spiritual Empowerment is, the difference between religion and spirituality, energy based healing, and relationship coaching. I will also Educate families on the importance of getting to the root of our problems and emotions, instead of just treating the problem. If our families are not enough reason to improve, I do not know what is.
I have two online communities that I am currently building, one on facebook for engagement, and one on meetup for spiritual education.
40 years ago I would have been considered a minister, but in my generation I am a spiritual love coach.
If you feel these are important topics to discuss please reach out to me for my speech.
Education
Health & Well-being
+1
Happiness
Healing From Within
+2