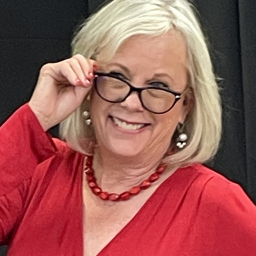 Bio
Phyllis Pieri
Cell: 425-922-4126
Email: phyllis@yourfranchisecoach.com
Website: http://yourfranchisecoach.com
Clubhouse: @franchisecoach
Facebook: YourFranchiseCoach
Twitter: @phyllispieri
Phyllis Pieri is a speaker, bestselling author and people call her Your Franchise Coach. She uses her passion for people and her 40+ years in the franchise industry to guide fledgling entrepreneurs through the franchise selection process. For over eighteen years, she has specialized in helping others follow their dreams by becoming independent business owners and has consulted with thousands of clients.
In her franchise career, Phyllis has done it all, starting her career working at the corporate offices of Sir Speedy, a printing and marketing franchise. She went on to operate a successful Sir Speedy franchise in downtown San Francisco. She has also been a multi-unit operator, owning 9 automotive lubrication and tune-up centers.
She then ventured into helping companies who wanted to become a franchise. She had the opportunity to work with Erwin Keup, a franchise attorney who wrote the most authoritative work on the franchise business, The Franchise Bible. They worked together getting franchise companies started.
As life happens, she runs into the President of Sir Speedy, Don Lowe, at a franchising networking event. The next thing she knew she was recruited by Sir Speedy to develop the 9 western states. As Sir Speedy's Franchise Director in the 1990's, Phyllis won their highest sales award four years in a row.
Phyllis has worked with hundreds of franchisors in her career, in almost every franchise industry, including automotive, business services, education, financial services, fast casual dining, health care, home improvement, maintenance, retail, consulting, and technology. She knows how to evaluate a franchisor for its strengths and weaknesses, ensuring that her clients only work with the best of the best.
For over eighteen years, she has specialized in helping others find the "perfect match" franchise so they can reach their personal and professional goals.
GaryVee said in a keynote, "a franchise is like starting a business with training wheels."
Phyllis is now on a mission to "open people's eyes as to WHY franchising is the Best Kept Secret in Town. If you ask someone about franchising, the first thing they think is "food." Believe me, I am not saying that food is a bad franchise. The issue is that most people can't afford food nor do they realize the employee turnover or small margins they have. Hence, a good "foodie" is someone who understands all of that, is great with controlling costs and managing people. They also have a large net worth because to be successful you have to own several locations.
If there is a problem, someone in franchising has probably found a solution turned it into a franchise. With over 4000 franchise companies in the country the discovery process can seem overwhelming. I help open people's eyes to opportunities they have probably never heard of.
If you do something you love, you will never have to work another day because it won't feel like work. Did you know that 50% of people hate their job? That is really sad, discover what might be a great fit for YOU so you can be happy every day instead of just the weekends.
Phyllis moved to Mission Viejo a couple of years ago to be "grammy" and is very active with her local Chamber of Commerce. She is working on another book and in the process of designing her own franchise, The Susie Q House.