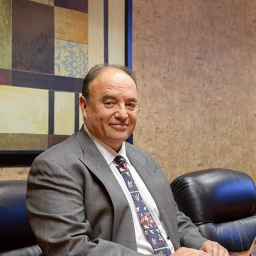 Bio
Aldo Adriaan is the Founder of AFASMARTBUSINESS.COM- Bringing big business financial profit enhancement expertise to small business via Done For You Services from specialty Centers of Expertise, at no upfront cost
Aldo worked dual high tech mission critical mainframe computing and financial counseling careers over 25 years. He work simultaneous careers in multi-billion dollar organizations as well as local small businesses in 3 countries.
20,000 of the 30 million businesses in the USA receive 4 $trillion of the $5 trillion in specialized tax incentives. Why? Lack of expertise in small businesses and their professional staff. 93% of small business overpay taxes, even with great CPAs. Many businesses are overpaying invoices by 15 to 25%. Recouping that overpayment is a 24 billion dollar industry. Many business are not able to get access to capital because of challenged credit.
There are too few professionals focused on helping businesses become more profitable. Aldo has intake arrangements with over 2 dozen specialty companies whose role it is to find money for business owners at a pennies on the dollar to access those dollars. Aldo interviews the business owners for fit and priority, then engages the specialty vendor to Assess, Discover and Implement an entitlement to benefit process. Many services can be executed inside a week, some take a month and some a quarter and a few like property tax mitigation is an on annual process
Aldo believes there is no need for businesses to fail or suffer financial stress at their current rates when there is plenty of money and expertise to go around. If also can bring in unexpected or needed capital, then businesses can work on sales, marketing, staffing and operations (aldo has a business intelligence source that can help with this too!).

Aldo offers a resource that complements the skillsets of the founders, owners and executives and uses the businesses entitlements to mine the business for dollars that are not being utilized or being ignored due to lack of skills or knowledge, the kind of knowledge that only big business organizations have. Now small businesses can take advantage of it, without needing to take courses, make any major investments, and no disruption to employees or contractors of the business. Aldo and his resource teams work to increase cashflow, grow profits, sell more high ticket items, expand outlets, franchising, business brokerage and business exits and tax free retirement income funded by corporate loans.
Aldo acts as a Profit Technology Concierge similar to an Executive Profit Assistant. He is paid by his partners on completed engagements with no upfront cost for feasibility studies. By agreeing to work with Aldo, a business immediately gains access to a powerhouse of partnerships that can enhance profits across the entire business lifecycle.

Aldo offers a daily executive overview webinar series entitled "10 Ways to add $250,000+ to your business bottom-line profit". You can learn more and register for the 45 minute event here.
Aldo is focused on expanding the delivery of his services to 3500 counties via 1000 webinars per year. The goal is to broaden the education of small business owners about these specialty companies that never appear on CNBC or broadcast media, but can play a vital role in revitalizing profitability across America's small and medium businesses

Here are 3 offers:
▶ OFFER #1 WE FIND OPPORTUNITIES TO ENHANCE PROFITS IN YOUR IN YOUR BUSINESS AND WE WORK ON CONTINGENCY ON A SPLIT ARRANGEMENT WITH NO UPFRONT COST.

Website: https://afasmartbusiness.com
Designed for: All incorporated US businesses, any industry, any state.

▶ OFFER #2 WE WORK WITH BUSINESS OWNERS TO HELP STIMULATE THEIR LOCAL ECONOMY BY
SHOWING THEIR PROSPECTS, CLIENTS AND BUSINESS NETWORK HOW WE CAN FIND MONEY FOR THEM. In our webinar we discuss how we provide a free tool for the business owner to sell High Ticket Items by showing prospects their unexpected windfall benefits. I handle fulfilment and there is no cost to the referring party.

Differentiator: $10 million incentive bundle allowing a business owner the ability to aid 40 businesses of their choice to receive an average of $250,000 each. Businesses are surprised to learn that they are entitled to these funds.
Designed for: All types of businesses

▶ OFFER #3 TAX DIVERSIFICATION/WEALTH MANAGEMENT/COACHING FOR EMPLOYEES/RETIREES. EMPLOYEE RETENTION PROGRAMS
Center of Expertise: www.aldoadriaan.com and associated expertise providers
Designed for: Retirees, Pre-retirees, job changers and small business owners
Contact Aldo:
Ph: West 408-205-0146
East 757-401-4402
Calendar: www.meetwithaldo.com