Name

The Week Of Kindness And Gratitude Gift Giveaway and Summit

Created

1 year 2 weeks ago

Organizer Maria Kaufman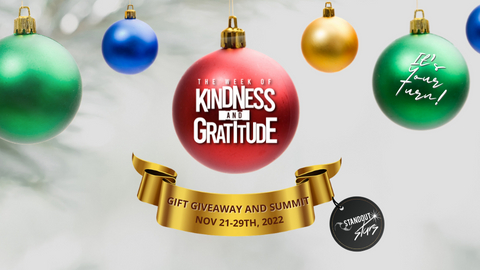 Timezone

Timezone: Central Time (US and Canada)
Registration ends: Fri, Sep 30, 2022 1:30 PM (11 months 3 weeks ago)
Description
This is the premier event for industry leaders, speakers, authors, healers, and coaches all coming together to grow their influence, build their list, and be seen as the go-to expert in their field. This is Your Chance to Participate in the Speaking Event of the Season!
January 22-28, 2023

Benefits of Being a Contributing Speaker:
Exposure to at least 50,000 emails in our Network
Facebook LIVE Interviews
15-30 Minutes Pre-recorded Presentation or Hosted Interviews
Super Engaged JV and Referral Communities
Membership into Facebook WOK Private Speakers Group and membership into the Attendee Engagement Groups for Your Daily Events and Challenges
Lead Magnet Promotions with swipe copy and graphics
Featured on Industry Newsletters and Talk Shows
"As seen on" credentials provided by our PR experts.
Speaker

Presentation Title Goes here