Business Areas

Business

Leadership

Marketing

Mindset

PR & Communications

Travel & Adventure

Topics

Business

Business Consulting

Business Culture

Business Development

Business Growth

Business Life-Style

Business Plan

Business Positioning

Business Scaling

Business Vision

Health

Manifestation

Marketing Strategy

Small Business
Timezone

Timezone: Pacific Time (US and Canada)
Registration ends: Fri, Sep 2, 2022 11:59 PM (1 year 2 weeks ago)
Description
Welcome to sign up as a speaker for
the 60-seconds Expert Summit!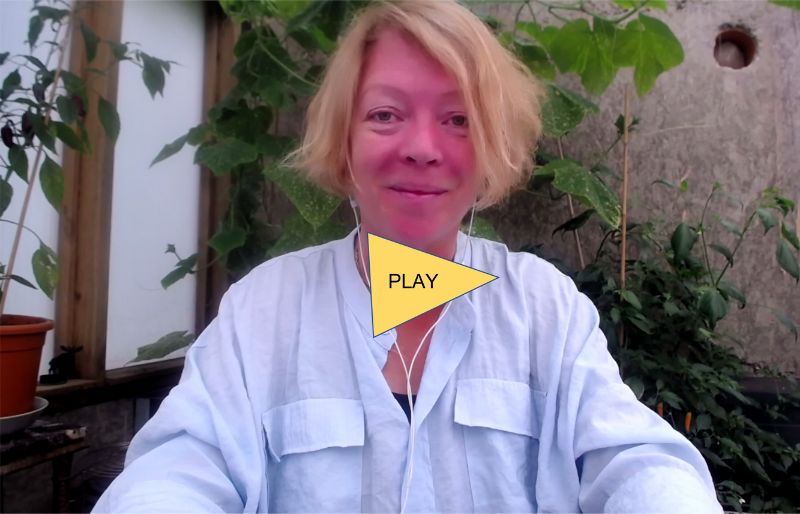 You will get 60 seconds to share your expertise with a broad audience, a chance to build your list and make new connections.
In 60 seconds, I'm confident you can share - in an engaging way:
Your name & business (best if you can just display this on your video to save time - I'll give you a choice of background templates you might want to use)

The problem you solve, for whom. Help the audience to identify with your ideal client!
The result your clients get. Let's give your audience some great ideas of the possibilities!
A call to action - like a challenging question for the audience so they can get closer to their goals!
You'll also get to share your contact links on the summit site.
My only wish is that you share the event with your list/followers at least twice during the promotion period August 22 - September 2. (My team will provide images + Swipe copy)
It's a f.r.e.e. opportunity for your. I need your application by August 19 and your prerecorded 60-seconds video by August 23. The summit will be streaming September 2.
Can't wait to host you!
Ann Ljungberg
The Expert Method Strategist
Speakers

How Health & Wisdom is the Foundation for Meaningful Impact for Women Midlife & Beyond

Annika Ek

Health & Wisdom Coach

I will talk about how having good health (enough energy) and wisdom (direction) are essential for women over 40 so they can lead impactful and meaningful rest-of-their-lives. Get started with my Top 5 Anti-inflammatory Upgrades for Everyday Meals here: https://bit.ly/trulyu-upgrades

Health & Well-being

Leadership

+2

Health

Spiritual Growth

+7

Networking Made as Easy as Driving!

Basile Lemba

Networking Made as Easy as Driving!

A survey of business ppl and entrepreneurs was done:

Q: Do you drive?

A: Yes

Q: How did you learn how to drive?

A: 1. I went to a driving school 2. Someone taught me 3. All the above.

Q: Do you network?

A: Of course I do.

Q: How did you learn how to network?

A: Uh, Uh 1. I just walked into the room 2. Someone pushed me into the room

The Networking Institute was created to remedy this worldwide situation.

Tell Your Story in an Unforgettable Way

Brenda Adelman

Storytelling Mentor

Brenda gives an example of powerful storytelling and breaks it down with 2 tips to help you see why it works and how to apply it to your presentation to make an impact

Free to Be Me!

Celia Barsby

Creative Visionary for Women

Discover what lights you up and see what is possible for you.

Are you living your life following tired, outdated, worn-out stories?

These might be the sort of old stories you are telling yourself…

Be quiet, don't make a fuss. Don't rock the boat, stay out of trouble, do as you're told. Be a "good" girl. Play by someone else's rules. You're not good enough. Do more, feel less.

You don't have to do things the way they have always been done. The world is changing and shifting and the old tired, worn-out stories are just not true anymore.

You have permission to speak up, to speak your truth.

You have permission to reshape your story, to change direction, to change your lifestyle

You have permission to listen to your own inner wisdom, over the voices of old stories.

Are you ready to discover your Authentic, Rebellious, Quirky self?

Come weave with Celia at your Soul's Garden Party. Step through the rickety gate of your Creative Heart Space and open your pathways into your Soul's Magical Garden.

Education

Health & Well-being

+1

Mindset

Life Purpose Coaching

+3

The Start of Stardom - the Audition

Chip Rome

Audition Coach and Strategist

Tired of Hearing "Don't call us; we'll call you" ?

Auditions are horrible, nerve-wracking things, but no one has found a better way to cast a play or musical.

For teenagers, auditions are particularly stressful, and with so little experience, young people are often woefully unprepared.

But auditions are also the gateway to stardom - or at least to participation in a theatre production - one of the most creative and satisfying activities one can be involved with.

So, the whole emotional range from nerve-wracking to exhilaration is part of the production roller-coaster.

Come find out how an experienced theatre teacher/director helps students to navigate this journey.




Put the Spotlight on Your Business

Too often, prospects decide who they are going to do business with by shopping for the lowest price. And why not? Many businesses don't offer prospects any other criteria to help them make that decision. The businesses that do are the ones who are leaving their competition in the dust. What would make your business stand out from your competitors? What would it take for them to believe you are the only one in your market they want to do business with? It begins with innovating your business in order to meet the current wants, needs and desires of your target market. That innovation should lead to your business being unique from your competitors. Especially when it comes to the customer perceived value of your product or service.

You see, your ideal prospects will spend twice as much with you if they believe they are getting four times the value they would be getting if they purchased from your competitors. In this short presentation, Chris will share how you can effectively highlight your uniqueness in the marketplace as well as the added value you offer your customers/clients.

Calling Aspiring Authors

Claudia Gere

Creator, Aspiring Authors Program

Learn what stops people from writing their books and how you can overcome these obstacles to write a professionally written and published book.

Book Marketing

Book Publishing

+1

Ending Overwhelm - How to Work Smarter, Not Harder

Danette Layne

Systems Gal & Partner-preneur for Women

If you're a female coach, author, course creator, or service provider, it can seem like there are a mountain of tasks and a lot of moving parts in growing a business.

My clients have success but can feel burned out, confused about what they should actually be focused on, and secretly wonder if their business is going to make it.

Can you relate?

You're willing to work hard - but you don't want to postpone your life forever!
You won't compromise on your quality of life - so your business gets random attention and you don't get momentum!

I've experienced both so I get it!

There's always a way out or throw - it's about having Focused Flow. It's about intentionality and surrender. It's required for navigating entrepreneurship - the journey of a lifetime.

In this 60 second message I'll share how to navigate the process of growing a business so you never have to wonder what you should be focusing on now (or next).

Personal Development

Productivity

+3

Ending Overwhelm - How to Work Smarter, Not Harder

Danette Layne

Systems Gal & Partner-preneur for Women

If you're a female coach, author, course creator, or service provider, it can seem like there are a mountain of tasks and a lot of moving parts in growing a business.

My clients have success but can feel burned out, confused about what they should actually be focused on, and secretly wonder if their business is going to make it.

Can you relate?

You're willing to work hard - but you don't want to postpone your life forever!
You won't compromise on your quality of life - so your business gets random attention and you don't get momentum!

I've experienced both so I get it!

There's always a way out or throw - it's about having Focused Flow. It's about intentionality and surrender. It's required for navigating entrepreneurship - the journey of a lifetime.

In this 60 second message I'll share how to navigate the process of growing a business so you never have to wonder what you should be focusing on now (or next).

Productivity

Business Plan

+3

How to bring your business in to land - without wrecking your retirement

Achieving Exit for Owner-Managers is tricky at the best of times. The risks rise dramatically in turbulent times. Be sure to understand the 5 Exit Blind-Spots that can blight the end of a brilliant career! Find out which, if any, are affecting YOU: https://quiz.exquisiteexit.com/sf/668c3490

Business Plan

Business Development

+5

Path to Freedom & Profits

Dive into understanding what things are essential to have in place to truly grow and scale your business.

Business Plan

Business Development

+2

Self-Care is a SuperPower

Dr. Cheryl Williams-Jackson

Mental Wellness Coach and Business Coach

My ideal clients are mid-career to semi-retired women who need intentional ways to maintain self-care, mental wellness, and personal development. Too often, burnout can take over our lives. When we plan for self-care, it's a superpower that already exists within us. With my courses and coaching, I assist clients with a new mindset about mental wellness and help them design self-care plans that work for their lifestyle. After caring for everyone else in your family and ensuring you are doing your best to make your or someone else's business look sharp, isn't it time to take care of the most important person in your life -YOU? Walk away from this session seeing the value in your Self-Care SuperPower, and gain insight into how your family and colleagues can benefit.

Education

Family & Parenting

+3

Self-Leadership - The Art Of Living Unafraid

Elle Nagy

Self-Leadership Expert

It's About A Return To Self
The Four Shadows You Have To Outgrow
Setting the Tone - Soul / Heart / Body / Mind

Health & Well-being

Leadership

+2

Energy

Personal Development

+34

Transformational Development and Mental Fitness Coach

Hanat Balimuttajjo

Transforming the narrative of pain

Is your life stressful that it almost feels like you just get seem to get one foot forward in the direction you want to go? What would be possible if the external triggers you may believe are causing all the stress are actually just signals that you need to change not your financial status, relationship challenges, current political experiences, and whatever else that causes us headaches, feelings of anxiety, or depression, sleeping problems, limited financial growth, etc? We are constantly internalizing and responding consciously and unconsciously what we experience every moment of the day on a sensory level. This is often how we respond to external/environmental factors we encounter and it is so automatic, that it leaves us thinking that is how we are and have very little control over this. This is not true! When we are aware of the signals at this level, we develop an understanding root causes of the pattern of intuitive reactions and can shift from reactivity to responsiveness, with control. We can rewrite the narrative and change how we think, feel, and behave. This is transforming the narrative of pain. And this ability is within our grasp. Each one of us can develop the capacity to transform our experience of life, in real-time, today!

Education

Health & Well-being

+1

Get Out of Your Own Way and Get What You Want Faster

Jackie Simmons

Conscious Transformational Coach

Are you dealing with stress, anxiety, or overwhelm?
Are you ready to quickly improve your confidence, focus, and even your profitability?

Join Jackie for the self-empowering beliefs that will allow you to get the results you crave - almost effortlessly.

Be ready to unplug from the rest of the world with your notebook and pen in hand.

You'll be glad you did.


Fulfill Your Destiny

Jennifer Regular

The Soul Illuminator

Is the emptiness of not allowing what is yet to be born in you creating complacency and boredom?

If you've been feeling like you've been in a holding pattern or reassessing who you are and what's important to you, it's time now to begin taking meaningful action.

When you no longer feel like yourself, it's because you are not being yourself. You are not embodying who you came here to be.

It's time to rise up from the ashes of self-doubt and lack of trust and polish you gifts and abilities so you can shine in your brilliance! If not now, when?

Health & Well-being

Leadership

Spiritual Growth

Impact

+8

How to Create Money Miracles!

Joel Salomon

Master Prosperity Coach

We have all been told that we can't be happy unless we are rich. We believe once we have enough money, we will be happy and feel free and peaceful. I am here to tell you that is one big lie. One of many lies that you've been told about money!

In fact, the primary problem in the world right now is that most people are illiterate when it comes to money and financial matters and have many limiting beliefs.

Most of us were not educated about money in schools or, if we were, it was not the proper way or in a way that will help us become financially free—meaning that we don't have to work since our money is working for us.

There is clearly a lot of fear when it comes to money.

My solution is to have people educate themselves about money and financial matters so that we all can become financially free. When people change their beliefs about money, financial freedom can come quickly! Start with realizing that you don't have to follow the conventional wisdom: get good grades, go to college, get a good job, retire at 65 and enjoy your life—then.

Let's flip this around. Get educated now. Enjoy life NOW! Learn how to change your beliefs about money so you can become financially free, thrive not just survive, and do it yourself!

As a result, everyone can live the life of their dreams and enjoy life; we can all thrive not just survive.

Injecting Humanity into Healthcare

Karen Rigamonti

Advocate.Speaker.ExecCoach.Consultant

Are you stressed, overworked, and burned out?

If you are a family caregiver or a professional care provider, you may experience this. I have personally experienced this as a physician, as a mother of a disabled child, and as a patient myself.

My experience is that respect and compassion are key in improving the healthcare environment to lower the stress of the provider, increase the participation of the receiver, and eliminate toxicity from the interactions.

In this talk I outline how to go from feeling like life's circumstances are overwhelming to regaining control of your life personally and professionally.

Healthcare

Family Caregiving

Grow Your Email List and Know Exactly What to Send Them!

Kat Halushka

Business Coach

By this time it's drilled in all of our heads - OWN your list! Social media is changing…so is a lot of marketing in general. There is a way to not let your revenue pond dry and that's to have an email list of ready to buy prospect.

I know…I know… #1 asked questions from our community of impact makers is: "But what do we send them?!". That's why we put together this quick free resource: 52 (1 Years Worth) of Planned Email Ideas. Grab your copy here: https://fc.profitableimpactacademy.com/52-planned-emails

Leap over privacy roadblocks and find the road to success

Kim Green is an IT Professional passionate about community building, networking, and security. She has presented to local chapters of ISSA and OWASP, North Carolina PBL, and been a guest speaker at Triangle InfoSeCon. Kim is also published in Academy and Raleigh ISSA.

Cyber Security

Privacy

+9

What the F.A.Q. is Lead Generation, and why should I care?

Lorraine Penner

Local Lead Generation Specialist

My short presentation will take you through some frequently asked questions I get a lot from small business owners regarding local lead generation, as well as showing you the 3 types of lead generation strategies you should be focusing on to bring you massive results in as little as 7 days!

What is animal communication and how does it help make your pets happy?

Marinda Alder

Animal Communicator

Happy Family, Happy Life. Nowadays, the vast majority of people consider pets part of their family. One of the major questions people have, is: "Is my fur kid happy?" Other interesting questions are: "What is my pet's purpose in my life and why did s/he choose me?" Fortunately, it is now possible to find out - through animal communication. It also helps to solve relationship problems between humans and animals through communication, resulting in greater harmony in the human-fur kid family.

Animals & Plants

Family & Parenting

Martin Salama - The Architect of The Warrior's L.I.F.E. Code

Martin Salama

Architect of The Warrior's L.I.F.E. Code

Learn the same process Google and Intel use to pioneer opportunity and catapult innovation.
It can be applied to any aspect of your L.I.F.E. - Personal, Professional, Financial, Relational, Spiritual etc.

3 Secrets to Building a Successful Business You Actually Enjoy

Metka Lebar

Transformational Coach – Systems Creator

Are lack of clarity, limiting beliefs and overwhelm sabotaging your success? Are you all over the place, chasing after every new shiny idea, trying to do it all by yourself, all the while feeling like an impostor? Are you in need of a magic wand that makes it all suddenly miraculously work?

There are 3 secrets to building a successful meaningful business you actually enjoy that don't require working late evenings and sacrificing your life.

3 Things You May Be Doing That Put You In the Bottom Quartile of Credibility

Mitchell Levy

Global Credibility Expert

Without credibility, you don't have customers, you don't have a business, and you don't have friends. After interviewing 500 thought leaders on credibility, Global Credibility Expert Mitchell uncovered credibility secrets of what's necessary to be successful as a business and as a human.

Come hear Mitchell talk about the top three things that you may be doing that hurt your credibility and what you can do to address them so you can successfully bring in new clients, increase retention of existing clients, and avoid the loss of business due to dubious credibility mistakes.

"Peek" Your Peak Performance!

Mona Baker

Practitioner and Founder of Actionomics

It's fitness, It's exercise, NO it's ACTIONOMICS WELLNESS for online Entrepreneurs, where in ten minutes you learn how to "Peek" Your Peak Performance!" and become pain free in your neck, shoulders or back. Learn how to perform at the top of your game through speaking with your mind and body in a conversation that moves you into action through its freedom through movement!

Resiliency in the Age of Transformation

Nancy Boyd

Founder, Chief Visionary and CEO

Life has become chaotic globally; outer events threaten our very survival, which is why resiliency has become such an important resource. The good news is, anyone can develop more resiliency – enough to survive. The one thing we all need to learn is how to better manage conflict and chaos; resiliency will help get you there.

Health & Well-being

Leadership

+1

Resilience

Transformation

+2

Building Your Purpose Driven Business With The Law Of Attraction

Nicola Grace

The Mission Mentor

How to get more fully aligned to your purpose and monetized in a way that creates more flow to grow your business the Law of Attraction way.

Thrive and Win in Life and Business

Petra Contrada

Holistic Success & Empowerment Mentor

Your Time is NOW…

Are you open to start moving from the ordinary to the extraordinary?

Are you feeling aligned and connected to your ultimate outcomes every day? If you are like most people, that answer is probably "NO". A good reason to join a conversation with Petra Contrada is to find out what you can do to set yourself up for daily success and fuel your power engines to transform your day and your life.

Most people need a wake up call. "They know what to do, but don't know why they don't do it" They want to lead with impact but are stuck in the ordinary with no way to step into the extraordinary.

Some have success but lack clarity, confidence and courage to make the BIG SIGNIFICANT difference they are capable of making.

Many lack impact, suffer with hidden insecurities & doubts, not receiving the fruits of their efforts, feel defeated, tired, and/or burned out which ignites far too many internal limitations keeping you out of your own power.

You all must Step into your greatness and raise your vibration to thrive & win.

It is time to catapult you into your greatness and be the extraordinary human being you are meant to be.

I teach purpose-driven, heart-lead women entrepreneurs and leaders, to shift their limitations, insecurities, doubt and chaos to break through to fulfilment, freedom and fun in 60 days or less.

Thrive & Win in Life and Business…


Business

Health & Well-being

+2

Self-confidence

Leadership

+3

The Power of Listening to Your Own Heart

Rev. Kelly Kaelin

Reverend (Rev.), Dir. of Programs-SJA

Rev. Kelly believes that our hearts are the path to our personal wisdom, yet we don't always hear the subtle call. Listening to what the world said led Kelly into the world of corporate finance and accounting, and through the worlds of film and project management. Finally listening to her heart, she immersed herself into metaphysics, spirituality, and conscious transformational coaching.

Rev. Kelly Kaelin is a Certified Conscious Transformational Coach, the Director of Programs for Success Journey Academy, and an international best-selling author. She nourishes her soul by supporting her clients to remove negative mental and emotional trauma/energies so they can see who they really are and make decisions and choices that honor their being. Creating a happier, more positive world and to "Know Thyself" are her inspirations.

To learn more about Rev. Kelly, go to http://KellyKaelin.info

Heart-Centered Sales in 60 Seconds

Ryleigh Klimenko

In 60 seconds I would like to share the value of shifting the dynamic in sales conversations to that of using conversational sales versus focusing on pain points. The audience will in a microdose learn how they can feel empowered and within their zone of genius while positively impacting prospects.

From self-doubt and exhaustion to inner grounding

Silvie Alnas

Trainer & Coach for Inner Grounding

What worries do you wake up with in the morning? Do you feel sometimes that you have been pushing through for days, weeks maybe even months and was just doing, doing, DOING one thing after the other? That you haven't had a break for so long and today looks the same? That you have a long to-do list for before work, at work, after you got home from work and even after what should be bedtime? And maybe you have doubts if you do things perfectly or at least right so that everyone is happy? So you do EVEN MORE?
And eventually, you get tired. Very tired. Maybe even exhausted.
And then suddenly everything is everyone else's fault, and you get impatient and snappy, seemingly without a reason even.
Or you feel sad and disappointed, because everyone else has it all, but you, who work so hard do not get the results or recognition you deserve and it is just UNFAIR?
Or maybe you feel alone, feel that you do EVERYTHING for EVERYONE and NOONE does ANYTHING EVER for you or around the house, or in your team?
And you just want to find happiness, balance and strength again? You want to be seen and appreciated?
In my events, you do not only get inspiration, but you also get practical tools. You will take the first steps to be able to stop your inner pusher, silence your inner critic, pleaser and perfectionist. You will start to feel your inner grounding and feel ready to create some time for some rest and replenishment.

I also take on private clients – I work mostly with women and everyone who identifies themselves as women. We find your inner grounding, inner strengths, confidence and voice, so you can draw the boundaries and take the place you want to have in your environment. With this, you make each day a better day.

Your Message is Money! Want More Money?

Steve Feld

Business/Marketing Strategist

Most business owners have no real strategy when marketing their business. Businesses claim they have tried "everything" when it comes to marketing and says, "nothing works." The reason it doesn't work is your message. That is why your marketing is costing you money and not making you money.

Start getting a high return on your marketing/advertising investment. In this presentation, you will learn 3 crucial steps to market your business more effectively. These proven strategies can be used to generate immediate cash flow while tripling the number of your leads, conducting more transactions, improving your conversion ratio, and more than doubling your profits. Target your market with a message that resonates with them. Be the expert in your industry and not be part of the pack.

3 Learning Objectives:

Market your business with a definite purpose
Discover how your message needs to speak to your customers
Connect with your target market

Heart-to-Heart Connection

Symone Mixon, M.Ed. IMH-E®

Education Specialist / Coach

I believe that effective connections improve the lives of children and adults at risk of experiencing poor outcomes. I am on a mission to educate, empower and inspire children and adults toward greater autonomy and lifelong success by fostering partnerships and facilitating direct education and support services to promote healthy family functioning. This is where it can make the most significant difference.

Education

Family & Parenting

+1

Rewrite Your Health

Taunya Cole

Founder of Rewrite Health

Rewrite Health offers a holistic approach to individuals who seek healing and optimal health. It aims to help connect the dots for individuals between their stories and what they are currently experiencing as a hindrance to optimal health. The projected outcome is finding the individual's truth, freedom, knowledge, and purpose. Then the individual can make life decisions based on facts and knowledge and not on pain or past trauma. Your life is meant to be lived, why not live it in the most healthy way?

Holistic Health

Mental Health

How to write your book in 7 Days.

Teresa de Grosbois

Influence Expert, EBC Founder & CEO

Writing a book rapidly is possible, and even fun! In this power presentation - you'll learn the 6 ½ step formula for getting it out of you head and onto the paper.

Energy is Paramount

Terrie Marie

The Crystologist

Being aware of what works in your business and in your life, is paramount for the next best version of yourself. It matters where you are, where you have been and where you are going.

Get Stage Ready - Intro Reels and EPKs: the tools you need for speaker success today

Toni Kaufman

Founder and CEO

60 Seconds to Nail your Speaker Auditions

Helping family caregivers not just survive but thrive

Helping family caregivers not just survive but thrive. They gain more balance and satisfaction. Being a caregiver for their loved one is one of the most challenging and yet rewarding roles anyone can have. I show them how to partner with their loved one, to partner with the doctors, and to partner with themselves.

Education

Family & Parenting

+2