Name

Fall 2023 Thrive in Business While Conquering Cancer

Created

4 months 6 days ago

Organizer

Julie-ann Pina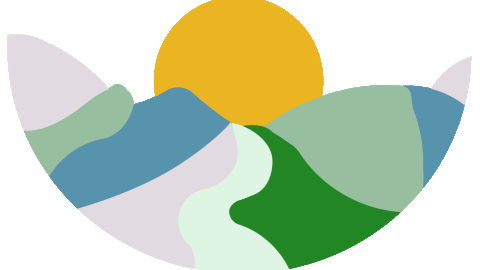 Business Areas

Business

Health & Well-being
Timezone

Timezone: Pacific Time (US and Canada)
Registration ends: Sat, Sep 23, 2023 1:00 PM (6 days 13 hours ago)
Description
This event is designed with some adjustments from standard summits, to best fit our audience. They are highly motivated and expect a streamlined experience that delivers on our promise. We support *Optimal health and business results, and *Reduced schedule and stress impact.
Target audience: Business owners with cancer (or recovering from treatment) 35-55 years old, with team, annual turnover of 7-8 figures and personal income over $100,000. We also are approached by professionals (doctors, lawyers) and people with autoimmune or similar chronic conditions.
Speakers will address physical health, mental resilience, and connection to further life goals.
Speakers

Leading a Resilient Team Through Adversity

Nicole Chamblin

Leading a Resilient Team

Resilience is the ability to recover from setbacks and challenges. In the constantly changing environment leaders need strategies to build teams who are focused, motivated, and engaged. Reslilient teams bounce back quicker and thrive in the face of adversity and change. This session will explore the key factors that will help you lead your team to be more proactive, empowered problem solvers.

Fueling Your Body Through Nutrition During Cancer

Donna Tomain

Learn exactly why nutrition is so important and how to properly fuel your body through your diet during cancer and beyond. Owner of Good Mood Food, Donna Tomain will break down the basics of nutrition and will educate attendees on what to eat and to avoid to support their health and nourish their bodies. Donna will also walk through the foundations of nutritional therapy so attendees are able to improve their digestion, gut health, blood sugar, and more so they can feel better mentally and physically.

Taking Care of your Lymphatic System and Lymphedema Risk Reduction

Jennifer Fernandez

Oncology Rehab Therapist/PTA/CLT

What is your lymphatic system and how do cancer and cancer treatments affect it? Join us to learn about how the lymphatic system relates to your immune system, how to keep your lymphatic system healthy and reduce your risk of developing lymphedema.

How to disrupt change before it disrupts you

Kari Ginsburg

Executive Coach & Co-Conspirator

We are constantly, continually responding to change: change in how we're doing business, change in our personal relationships, change in how we're able to interact within our world. In many ways, it feels like change is in control. What if we could reclaim some of that control? During this interactive conversation, let's learn how to harness the elements of delivering change and redirect them to influencing that shift instead of reacting to it.