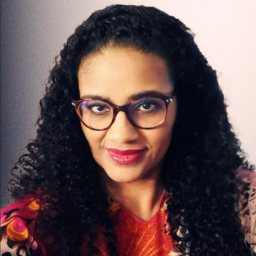 Bio
Being born to a Nigerian father and a German mother I decided early that learning English and French would enable me to speak to a majority of people in Africa to stay close to my roots. As a result I also wrote my final thesis about intercultural education.
Having studied and lived abroad for many years has given me a great insight into different cultures which enriches my life tremendously.
I also had the opportunity to teach in Oxford, England and studied in Paris, France.
I am the Founder and CEO of BU Language and Learning Center 20 plus years now to help people to transition easily regarding relocation and reaching personal language goals for business, out of passion for a city or country or to rediscover their roots and many more.
I have designed a youth program to use languages as empowerment and an Immersion program for very young children to overcome drama in a playful approach.
I am a strong believer in intrinsic education and see languages as the excellent vehicle to connect globally while showing empathy through cultural training and understanding.
To help clients with grammar which is the foundation and is very powerful with conveying meaning through grammar, semantics and more.
My goal is to enable as many people as possible to converse easily in the language of their specific target language.