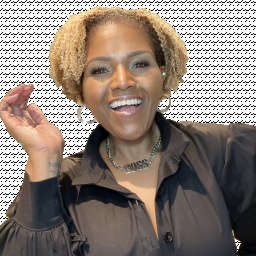 Name

Daryll Wharton

Tagline

Transformational Speaker

Credentials

Transformational Speaker Topics- Extreme Weight Loss, Mindset, Motivation, Marriage & Relationships (I've been with my husband since the 10th grade!), Confidence, Living in Your Purpose, Feeling ABSOLUTELY AMAZING No Matter Where You Are On Your Journey!Certified Extreme Weight Loss Coach Certified Life Coach Bachelors in Psychology and Social Work Masters in Teaching (Certified Special Educator) Post Graduate Certificate in Administration and Leadership
Bio
I speak on stages worldwide, transforming lives by the way of fiery words that spark emotion, audience engagement, motivation, and action!
I use the same strategies and skills that I used as a Special Educator to empower students to believe that they could do ANYTHING no matter what limitations, to empower my audience to believe the same.
At the lowest part of my life, I weighed 674 pounds.
Six
Seven
Four
Close your mouth. I now weigh limitless confidence and more importantly, I wake up feeling AMAZING. My purpose is to stand on stages and help my audience to release unwanted weight that may be in the form of pounds, toxic relationships, limited beliefs, self hate, low self-esteem, and THEMSELVES.
Sharing my story, my weight loss transformation journey, energetic and funny linguistic cues, keeping my audience emotionally and physically engaged leads them to leave the event and implement results driven actions. They realize that they determine their outcome and that they were their answer all along.
I get excited and I absolutely LOVE what I do!