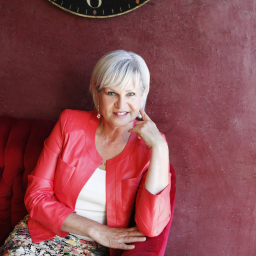 Name

Annie Francesca

Tagline

Ascension Stylist │ Speaker │ Author │ Activating Your Highest Potential Through Style

Credentials

During the pandemic, Annie hosted countless interactive style workshops to uncover the real reasons why women suddenly had zero interest in dressing up after the loss of their businesses or careers. Her best-selling book, "Passport To Life- How I Overcame Incurable Cancer Through the Power of Travel" captures her journey of how she overcame impossible odds by dressing her Next Level Self. Co-Founder of Victoria Shopping Tours in 2012, a luxury shopping tour company taking women on high end fashion shopping experiences. Podcast Host of The Dress Your Best Self Show. Featured guest on podcasts such as: New Cleveland Radio, The AutoImmune Hour, The Epic Comeback, One Percent Podcast, Abundant Soul Traveler Summit, Job Reinvented Show, Onward Podcast, Every Day is a New Day Show, and many more.
Bio
Annie Francesca is The Ascension Stylist – a life changing way to activate your Highest Potential through style after experiencing loss.
Style is not a superficial or frivolous thing as we have been led to believe. It's one of the most powerfully healing tools you can implement for honoring your self worth so you can be seen and heard as a leader in your business and rapidly accelerate your impact and your income.
Your style is like a light bulb. Once you turn on the switch, you activate the your Highest Potential with your intentions, your energy, your Best Self, and your mission — in a way that's deeply spiritual and and highly transformative.
Annie learned about fashion in one of the most unlikely of all places: from living in a religious cult in the early '80's. She been on an 'inside-out' journey with style ever since. She will help your audience uncover the cultural mindsets that have been keeping them stuck in shame-based programming around their bodies and their self confidence.
She will also show them how they can create a style metamorphosis that brings out their Highest and Best Selves after loss — without having to hire a confidence coach, lose a bunch of weight, spend a ton of money on designer clothes, or follow a bunch of complicated fashion rules.

Annie is excited to share how your audience can implement the life changing style tools that will not only enable them live the life they dreamed of after loss but to also help others do the same thing.
As a Super Connector, Annie will share your affiliate link for your event with her audience and follow your guidelines. Your audience can also benefit from her valuable free mindset and style resources, along with her free webinar on 'The 3 Shifts to Activating Your Highest Potential Through Style,' and a free 30-minute Ascended Style Consultation.
Proud winner of the 2019 Iconic Woman Creating a Better World For All at The Women's Economic Forum in London, England.

The 2015 Unlimited Woman of New Beginnings Award in Victoria, B.C.